In partnership with the NFL and Hall of Fame Tackle, Anthony Muñoz, the LA Rams & LA Chargers hosted a PLAY 60 Character Camp for approximately 250 Hispanic students from Los Angeles area schools.
Rams Pro Bowl Tackle Andrew Whitworth attended the camp to connect with youth and support his longtime friend Muñoz, who was returning to his college alma mater at the University of Southern California with Chargers' Hall of Fame Tackle Ron Mix. All three of the highly successful offensive tackles provided a few remarks to kick off the camp as each shared their story, defined the importance of character, and discussed the role it played in their success on and off the football field.
"I can probably relate to a majority of these kids with my story," said Hall of Famer Anthony Muñoz. "We really want to encourage these young men and women to work extremely hard, but we also want to teach them how to utilize the resources they have."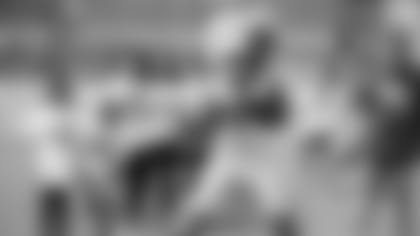 The mission of the PLAY 60 Character Camp was to make a positive impact on youth through teaching football skills, emphasizing exercise, and reinforcing the importance of character in athletics and life. The camp also shared values that are core to the LA Rams, LA Chargers, and the Anthony Muñoz Foundation, as well as promoted Fuel Up to PLAY 60's health and wellness messages.
While the camp provided a unique opportunity for student-participants to learn from some of the NFL's best, it also allowed them to connect with others and form relationships, while exercising for a recommended 60 minutes.
"I was playing with people I didn't know and that was really fun because I don't always have the opportunity to go somewhere where there are a lot of other kids to play with," said student-participant Fernando Cortez. "It makes me feel great because they're taking the time out of their day to tell us what their career has done for them and the obstacles they had to face to get there."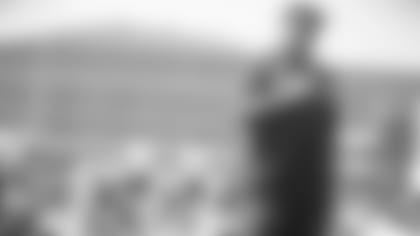 A Walter Payton Man of the Year Award nominee in 2018, Rams' Andrew Whitworth has continued to make community outreach a priority throughout this 13-year NFL career. An opportunity to mentor youth, encourage others, and inspire people to better themselves and those around them is almost never one he chooses to pass up.
"It's really an opportunity to come out and support these kids, put a smile on a face, and let them know you believe in them," said Whitworth. "You can share some of the things that you believe are important to their success and it's my job to make sure that the kids in my city know that I support them and that I want to help them achieve."
The PLAY 60 Character Camps are part of the NFL's year-round Hispanic outreach focused on offering youth opportunities to play and experience the game of football. Since the inception of NFL PLAY 60 Character Camps in 2012, more than 90 camps have taken place, impacting more than 30,000 youth across the country.