The Los Angeles Rams and Los Angeles Chargers recently made a two-year commitment of $100,000 ($50,000 per team) to the West Coast Sports Medicine Foundation and Team HEAL as part of the NFL Foundation's Athletic Trainer Grant Program.
During a check presentation ceremony on Saturday, July 20, the Rams and the Chargers announced their support in providing certified full-time and part-time athletic trainers and resources to underserved high schools in the Los Angeles region. In addition, the NFL Foundation is contributing a matching donation of $100,000 in support of the initiative. In attendance to accept the grants was Dr. Clarence L. Shields, Sports Medicine Orthopedic Surgeon at Cedars-Sinai Kerlan-Jobe Institute and Team HEAL Founder as well as West Coast Sports Medicine Foundation Founder, Dr. Keith Feder, Medical Director of the West Coast Center for Orthopedic Surgery.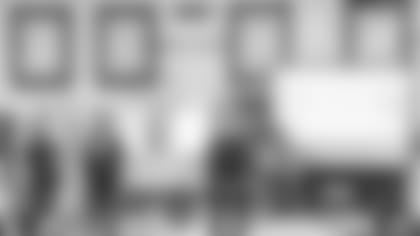 "This event shows the impact of the NFL and two professional football teams being in Los Angeles," said Rams Community Affairs & Football Engagement Manager JOHNATHAN FRANKLIN. "It's an opportunity to help sustain and expand the amazing work these two non-profit organizations are doing by providing full-time and part-time athletic trainers to properly educate and impact more than 15,000 students in our region. We want to provide safe environments for our youth to enjoy the game we love so much."
Following the announcement, Chargers Head Athletic Trainer Damon Mitchell, Rams Head Athletic Trainer and elected President of Professional Football Athletic Trainers Society REGGIE SCOTT, and Rams Alumnus LeROY IRVIN spoke to local students and shared their career experiences, discussed the various roles and positions of the athletic training staff and the importance of athletic training and fitness in sports and life.
"It's great that the NFL and the LA Rams continue to show their support in the profession of Athletic Training," said Scott. "As we continue to see the importance of providing quality healthcare for young athletes in secondary schools, it's a huge step to support wonderful programs like Team Heal and West Coast Sports Medicine for their tireless efforts to provide care. It resonates with us as the Rams Medical staff and we are so fortunate to be able to be a part of this cause."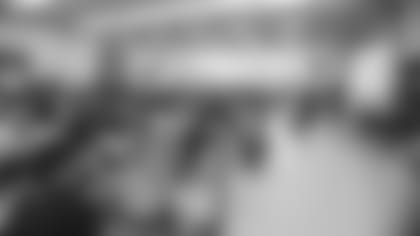 Irvin, a 2-time Pro Bowl Cornerback who played for the Rams from 1980-89, shared many useful insights and encouraged students to be familiar with injuries and to communicate when they are too hurt to play. However, he also mentioned that the athletic training staff bears the responsibility of making sure players are not putting their bodies at risk, even when they elect to continue playing.
"As the trainers, you have to have the willpower and fortitude and knowledge to be able to know when a player can go and when they can't," said Irvin.
Furthermore, California Assembly Member Rob Bonta drove down from Sacramento to attend the check presentation for Team HEAL and the West Coast Sports Medicine Foundation. As the author of a legislation to enable athletic trainers to operate with a state professional license (AB 1592), which would require state licensing of athletic trainers, Bonta is determined to change California's status as the only state that doesn't regulate the profession of athletic training.
"I applaud the LA Rams and LA Chargers for their commitment to the health and safety of their community," said Bonta. "Athletic trainers are unsung heroes who provide health care services to a wide variety of active patients from members of our armed forces and workers who make our economy flourish to recreational and competitive athletes at every level."