The Los Angeles Rams are committed to year-long engagement of youth through PLAY 60 programs that aim to empower the next generation to be the most physically active and healthy. Through a variety of different in-school, after-school and team-based programs, the Rams continue to play a contributing role in tackling the issue of childhood obesity.
"It's important to the Rams to educate our youth on the importance of being active and healthy and to empower them to make healthy decisions both mentally and physically," said Rams Community Affairs and Player Involvement Manager, Zach Kinkeade. "Every year, we strive to impact more kids by visiting more schools and educating them while stressing the importance of being physically active for the recommended 60 minutes every day."
According to the Centers for Disease Control and Prevention, the prevalence of obesity amongst children and adolescents (ages 2-19) was 18.5% and affected roughly 13.7 million individuals as of June 2019. In the United States alone, the percentage of children and adolescents affected by obesity has more than tripled since the 1970s and nearly 1 in 5 school-age children and young adults between the ages of 6-19 in the United States has obesity.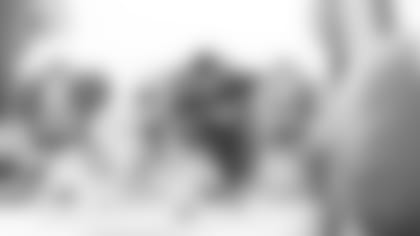 In an effort to combat this issue, the Rams have continued to dedicate resources and work with local schools to create a comprehensive approach to address the importance of nutrition and physical activity. In 2019, the team engaged nearly 11,000 youth from 57 different LA-region schools in PLAY 60 programs. Since moving back to Los Angeles in 2016, the Rams have reached nearly 44,000 children through their PLAY 60 assemblies, field days and character camps.
"With PLAY 60, we're able to reinforce positive messages of healthy living through the support of our players, cheerleaders, and Rampage," said Rams Community Affairs and Engagement Specialist, David Weingarten. "Students jump out of their seats with excitement when they see a Rams player or Rampage run out to join them at PLAY 60 event. These health ambassadors inspire the kids and show them that it can be fun to be active and healthy."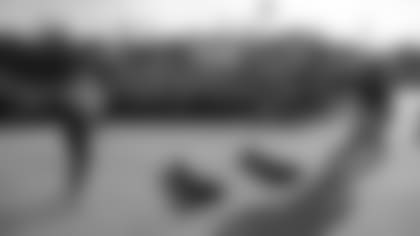 In addition to PLAY 60 events, the team also reached more than 4,400 local youth and student-athletes in football clinics, camps, tournaments and high school programs.
NFL PLAY 60 is the League's national youth health and wellness campaign to encourage kids to be active for at least 60 minutes a day. Since PLAY 60 launched in 2007, the NFL has committed more than $352 million to youth health and fitness.
To request a Los Angeles Rams PLAY 60 event, or to have PLAY 60 come to your school, please fill out a request form here.