Just minutes after his team downed the 49ers at Levi's Stadium in Santa Clara, head coach Sean McVay faced questions concerning next week's test against the Green Bay Packers.
"We have a lot of games left," McVay said of being 7-0. "[W]e have to do a great job preparing for a Green Bay Packers team that's coming off some rest, we know what kind of guy they have leading the way — a lot of respect for coach [Mike] McCarthy — and it's going to be a great challenge for us."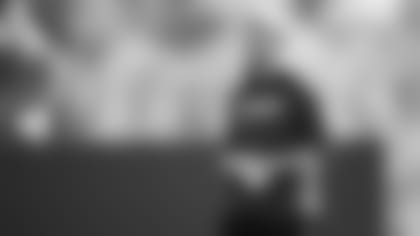 The undefeated Los Angeles Rams return home for the first time in over a month in Week 8, and will host the Packers fresh off their bye week. With a win, the Rams will improve to a perfect first half of the season against one of the league's best ever. With a loss, the Packers will not only be the first team in the NFL to beat the Rams in 2018, they will have won as the biggest underdog in 11 seasons with quarterback Aaron Rodgers at the helm.
The two-time MVP and Super Bowl Champion has once again been the difference maker in northeast Wisconsin in 2018. Rodgers has thrown for 1,997 yards, with 12 touchdowns and just 1 interception through six games. Rodgers has also been characteristically clutch in 2018, delivering two game-winning drives this season against the Bears in Week 1, and in Week 6 against the 49ers.
"He's unbelievable," McVay said in his Monday press conference — six days away from meeting Rodgers in L.A. "You talk about a guy that has the ability to make all the throws from different platforms, whether it's in the pocket, out of the pocket, ability to create off schedule. He's a first ballot Hall of Fame quarterback and he's got unbelievable athleticism, too..."
McVay, who now-famously recalls plays with perfect memory, also excitedly elaborated on one of Rodgers' plays from earlier this season while standing at the podium on Monday.
"They had a two-safety fire zone in the 49ers game and he ends up hitting that fade on the left sideline right over the corner's fingertips to [Packers WR] Davante Adams," McVay detailed.
"He's a real problem," McVay confirmed with a laugh.
A "real problem," but a problem that McVay said his guys will be excited about.
Fresh off his 10-tackle, 2.0-sack performance against the Niners, inside linebacker and signal-caller Cory Littleton spoke briefly about what it will take to slow Rodgers in Week 8.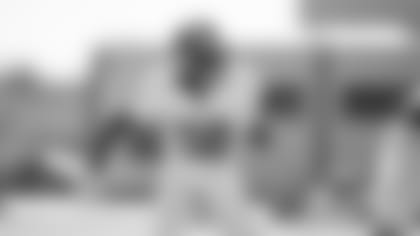 "We have to stop him from extending plays — it's something he does," Littleton said after Sunday's game. "He's mobile in that pocket, he stretches plays out, and he makes things happen. As long as we can contain him, control him, and put him in situations that we want — it should be OK."
Rodgers and the Packer offense will pose one of, if not the greatest challenge to L.A.'s defense so in 2018. Green Bay's 421 yards per game ranks fourth in the NFL, while Rodgers' 317 yards passing per game ranks third.
When asked if results against the Packers in Week 8 could define what's been a dream season (so far) for his team, quarterback Jared Goff said next week is no different than Week 7 — other than No. 12 being on the opposite sideline.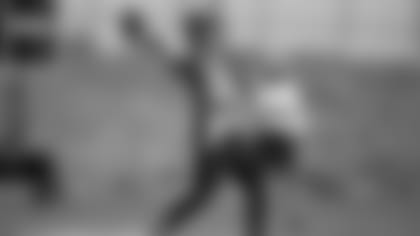 "You know, I hope there's not one game that does define our season the entire year, and next week is no different than this week," Goff said on Sunday. "Tough game today against San Francisco, and next week we will have another one at home and they are a good team coming off squeaking one out against these guys [49ers] on Monday Night Football, and they're a good team."
"Anytime there's going to be Aaron Rodgers on the other side of the field, it's always tough, and being the player that he is — it's going to be a fun one."
Rodgers is undefeated (4-0) in his career against the Rams.