As the Rams get ready for their first game of the season, they've taken care of one important bit of business: selecting captains.
Los Angeles has voted six captains for the upcoming season. Half of them are familiar names from last season, while the other three are first-time captains for the organization.
The returning captains are punter Johnny Hekker (five-time Rams captain), running back Todd Gurley (three-time captain), and left tackle Andrew Whitworth (two-time captain).
The Rams' first-time captains are cornerback Aqib Talib, defensive lineman Michael Brockers, and quarterback Jared Goff.
That makes three offensive captains, two defensive captains, and on special teams captain for 2018.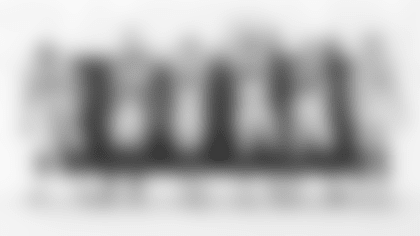 Hekker, Gurley, and Whitworth are no surprise as repeat captains, given that they are among the best players on the team and have been elected to the position before. Talib also served as a captain for Denver before he was trade to Los Angeles during this past offseason.
Goff and Brockers, however, have been emerging as team leaders dating back to last season. When the Rams announced their captains last year, head coach Sean McVay commented, "I don't necessarily think that you have to have a 'C' on your chest to be a leader and to do things the right way every single day."
He mentioned both Goff and Brockers as players in that category at that time. Goff's position as the offense's signal-caller gives him a natural leadership position that he has clearly grown into — especially given his performance worthy of a Pro Bowl appearance last year.
Brockers has also become a natural leader in Los Angeles. Entering his seventh professional season, he's now the longest-tenured Ram on defense, having been with the club since being selected as a first-round pick back in 2012. During training camp, young defensive linemen routinely complimented Brockers for taking time to put in extra work with them and teach them the nuances of the scheme.
Los Angeles will be back on the practice field on Thursday evening in preparation for their Week 1 matchup with Oakland.