The Rams have placed cornerback Kevin Peterson on injured reserve after he suffered a season-ending knee injury during Thursday's game with the Ravens.
Going into his third season as a pro, Peterson was having a solid camp at UC Irvine — consistently getting his hands on the ball by either breaking up passes or recording interceptions.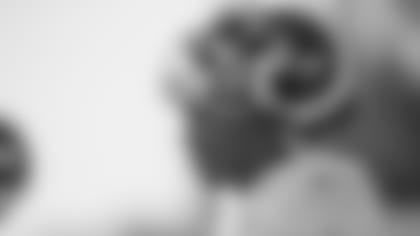 Peterson originally signed with the Bears as an undrafted free agent out of Oklahoma State in 2016. Los Angeles signed him to its practice squad late in the 2016 season, and he stuck with the club on a futures contract. Peterson played in six games in 2017, starting the Week 17 contest against the 49ers. During that game, Peterson recorded a pair of interceptions off of San Francisco quarterback Jimmy Garoppolo. 
As a corresponding roster move, Los Angeles has signed defensive tackle Lord Hyeamang. An undrafted free agent out of Columbia, Hyeamang signed with the Seahawks earlier this month but was waived shortly after. Hyeamang was a second-team All-Ivy selection in 2016 and a first-team All-Ivy selection in 2017.