The Rams extended their win streak to two games with a 24-10 victory over the Bengals in London. This week, they get to enjoy their bye week before getting back to work to study up on the Steelers in Week 10.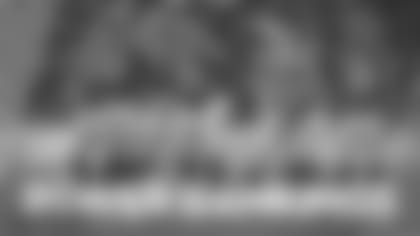 Every week, TheRams.com will be taking an aggregate look at where the team ranks in different outlets across the sports media landscape. Here are the power rankings for the Rams heading into Week 9:
"How about Cooper Kupp? Last year around this time, Kupp was getting his left knee reconstructed on an operating table. Now? He just might be the best of all the Rams' skill players. He certainly was on Sunday, when he piled up over 200 receiving yards and a touchdown in a win over the Bengals. Right now, he's my choice for Comeback Player of the Year."
"Cooper Kupp has at least 100 yards in five games this season and had 220 on Sunday. He's on pace for 116 catches, 1,584 yards and 10 touchdowns. And he's coming off a torn ACL. Quite an amazing season."
"London games are a crapshoot, so tough to knock the Rams for onlywinning by 14. Big game from Cooper Kupp (7 receptions, 220 yards, 1 TD) and another steady outing from Jared Goff have the Rams feeling better as they hit the bye."