The Los Angeles Rams have agreed to terms on a 5-year contract extension with WR BRANDIN COOKS, the team announced today. He is now under contract through the 2023 season. Terms of the deal were not disclosed.
"Brandin Cooks has shown himself to be a class act on and off the field since the first day he joined our team," Rams Head Coach SEAN MCVAY said. "He's a proven professional in this league and signing him to a long-term contract was always our goal. We're excited to keep Brandin in a Rams uniform through 2023."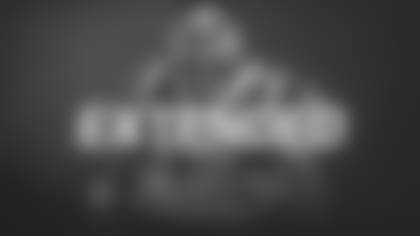 Los Angeles traded their 2018 first-round selection (No. 23 overall) and sixth-round selection (No. 198 overall) this offseason to the New England Patriots in exchange for Cooks and a fourth-round pick (No. 136 overall).
Prior to joining the Rams, Cooks has played in 58 regular season games with 46 starts, posting at least 1,000 yards receiving in each of the last three seasons. The fifth-year NFL pro also recorded 280 career receptions for 3,943 yards and 27 touchdowns, and averages 14.1 yards per reception with a 98-yard touchdown as his longest. He boasts nine 100-plus yard receiving games with a career-best 186 yards coming against the Arizona Cardinals in 2016 as a member of the New Orleans Saints.