General manager Les Snead and the Rams will go without a first-round pick for the third-consecutive NFL Draft in 2019.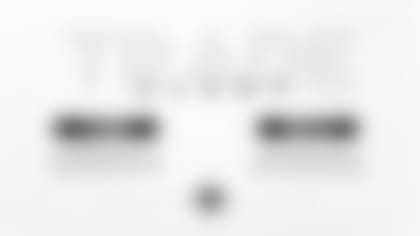 The Rams sent a pair of picks (No. 31, No. 203) to the Falcons for second and third-round picks (No. 45, No. 79), passing up on the chance to take a first rounder for the first time since drafting quarterback Jared Goff No. 1 overall back in 2016.
The defending NFC Champions now hold seven picks in the 2019 NFL Draft and are slated to make their first pick at No. 45 overall.
Trading away the first-round selection has become a bit of trend in Los Angeles. Snead and his staff sent the Rams' 2017 first-round pick to the Titans as part of the package for to land Goff in 2016. A few weeks before last year's draft, the club sent their first-round pick to the Patriots for wide receiver Brandin Cooks.
The Falcons used the No. 31-overall pick to select OT Kaleb McGary.
Third round No. 79, No. 94, No. 99
The 2019 NFL Draft continues Friday at 4:00 p.m. PDT.