As part of the coverage leading into the 2023 NFL Draft, theRams.com will give fans insight on what each week in April looks like for the team.
The first installment covered gaining clarity on the board via meetings between coaches and scouts, plus combine medical re-checks.
The second installment covers the third week of April and what they've entailed from a draft preparation standpoint for both the coaching staff and scouting staff.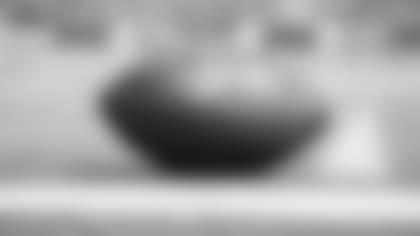 After completing the NFL Scouting Combine medical re-checks at the back half of last week, it's time for the Rams' over-the-top scouts to enter the picture, sitting back down for a meeting to go over that newly-shaped board.
The over-the-top scouts have mostly been out of those coaches' conversations, so now they're looking for the holes in the board, as well as what they like, what they didn't like that maybe they didn't take into consideration. In other words, it's a quality control dialogue with the top scouts.
The over-the-top scouts are also spending a significant amount of their time this month doing dig-deep assessments, talking to sources as well as the players themselves to produce information that will further manipulate the board. It's also the first time the over-the-top scouts have sat down with the rest of the group in quite some time, since those scouts spend entire month of March doing a lot of isolated work after weekly meetings with the entire department from September through February.
Meanwhile, the Rams' pro scouting department is continuing their work on shaping team needs around the league. Like the top-tier group of draft prospects, this also serves a reference point to help navigate the draft. That analysis is due at the start of draft week. so this week is the final week for them to finalize it.
Over the weekend, the rest of the scouts will arrive in Los Angeles as everyone gets set to convene for draft week with rehearsals to come.