Defensive coordinator Wade Phillips has connections all over the NFL. He's coached for nearly a third of the league's teams, so that's to be expected.
"Another grudge game for me, right?" Phillips said with a laugh on Thursday. "Like Atlanta, Buffalo, Dallas, New Orleans, Philadelphia, Chargers, yeah. Denver twice, Houston — two different teams in Houston. Pretty much got the league covered now."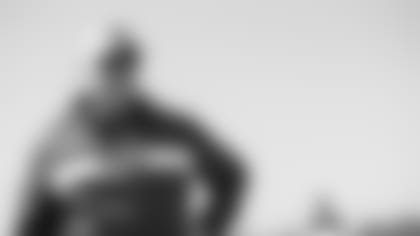 Coaching in the league since 1976, yeah, he does. But Phillips perhaps has no more current connections than to the Broncos.
As you likely know, Phillips coordinated the defense in Denver from 2015-2016, winning Super Bowl 50 with the squad.
While cornerback Aqib Talib has since joined Phillips in Los Angeles, there are plenty of people still there from that championship season — like famed edge rusher Von Miller and cornerback Chris Harris Jr. But much of the defensive coaching staff remains as well — like now-coordinator Joe Woods, linebackers coach Reggie Herring, and defensive line coach Bill Kollar.
"They were the guys that met with the guys every day and got them to play the way we did. I was just riding on the train clanging the bell — I got too much credit in that area because those guys are great coaches," Phillips said. "I have a lot of feelings for the guys there."
But there's also head coach Vance Joseph. While he was coaching in Cincinnati and Miami in 2015 and 2016, Joseph worked as Phillips' secondary coach when Phillips was the Texans defensive coordinator from 2011-2013.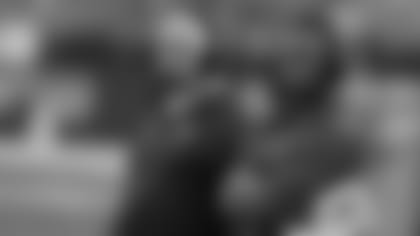 On a conference call with L.A. media this week, Joseph called Phillips his "football father."
"I grew up under Wade in his system. Everyone I've ever worked with was 'Wade guys,'" Joseph said. "His impact on all of us has been huge as far as coaching the 3-4 defense, how to call games, how to play defense on your terms. That's what Wade's done for years and players obviously love Wade because he makes the game so simple for players."
Phillips said that when he worked with Joseph in Houston, he figured Joseph would eventually have one of the NFL's 32 top coaching jobs.
"I told Vance all along that he should be a coordinator," Phillips said. "When I first got with him I thought, 'He's too good of a coach not to be a coordinator.' I think somewhere at that time I let him call defenses and I thought he'd become a head coach. So, that's come to fruition."
But even with all the connections and good feelings, there's no question about what Phillips' objective is on Sunday.
"They've got really good players that I care about personally, but I care about our team a little bit more," Phillips said with a smile. "We'd like to win this game. It's a big game for us."