With the Rams declining the option on center John Sullivan's contract, the Rams now have a clear offseason vacancy on the offseason line heading into 2019.
Sullivan has been a staple of the Rams' five up front since signing with the team as an unrestricted free agent back in the 2017 offseason. He started each game for Los Angeles since that time — aside from Week 17 in 2017 when L.A. rested its starters — and was instrumental in furthering quarterback Jared Goff's development on the field. Goff often touted Sullivan's ability to read defenses at the line of scrimmage and get the protections right.
But with the Rams moving on from Sullivan and left guard Rodger Saffold set to become an unrestricted free agent next week, Los Angeles could potentially have to replace two key pillars of the OL.
There are, however, a few internal replacement options — for both Sullivan and Saffold.
Essentially in preparation for this kind of situation, Los Angeles selected offensive lineman Joseph Noteboom and Brian Allen with its first two draft picks in 2018. While Noteboom and Allen didn't get much playing time in 2018, they both routinely practiced with the first-team offense when Sullivan and Andrew Whitworth would receive their regular vet days.
Pairing that factor with run game coordinator/offensive line coach Aaron Kromer's expertise in teaching OL technique could be a recipe for success up front with the young players in 2019.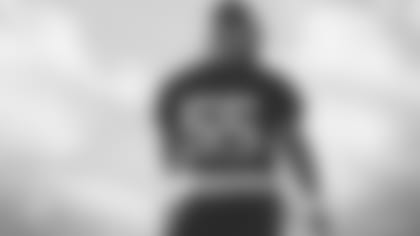 "You are so appreciative of what John Sullivan and Rodger Saffold have done for this organization and really for us specifically for the last two years that we've all been here together," head coach Sean McVay told therams.com at the Combine last week. "But there is a confidence that Joe Noteboom and Brian Allen are ready to step up in larger roles, but those are things that we'll navigate through."
"I think that any time you are able to draft guys like that — and coach Kromer's done a great job of developing them. They had a great chance to play some significant roles last year, they got a lot of practice work, and they are guys that eventually — whether that's this year, or years to come — we feel confident that they are starting-caliber players that'll be ready to play and play at a high level."
So at this point, it seems like Allen could potentially step in at center and Noteboom could potentially slide in at left guard if necessary. While that at first glance may seem like a more natural fit for Allen than Noteboom, Noteboom was cross-training at guard during last year's offseason program and training camp — with the thought that he could potentially replace Jamon Brown at right guard for the first two games of the season.
That job, of course, went to Austin Blythe, who kept it throughout the 2018 season. But Blythe could be another option at center, as he was the backup at the spot in 2017 and performed well in spot duty when called upon.
Either way, it appears the Rams will be able to fill the center spot with an internal option if they choose. But, of course, there's a lot of time between now and Week 1 for Los Angeles to figure that out.