Wide receiver Robert Woods was the second-best performer on offense in the Rams 35-23 victory against the Chargers in Week 3.
Woods tied his game-high total for receptions, reeling in a near-perfect 10-of-11 passes from quarterback Jared Goff.
Goff hit woods for 104 yards and two touchdowns in Woods' best game of the season. The Southern California native and USC product lit up the Chargers defense all afternoon, providing major problems for his city's (other) new team.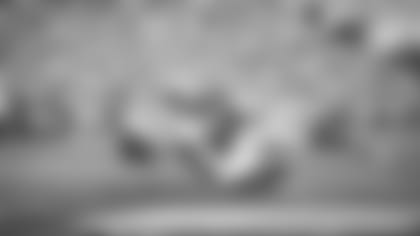 Woods did it all day, but especially in the first quarter — setting the tone with strong hands for what turned into an air-raid afternoon for Goff and the Rams' receivers.
"You really look at it, the way that he's aggressively stepped to the football with the aggressive hands — we made it a point for him to try to do that," head coach Sean McVay said postgame. "He was intentional about implementing that into his practice regimen, the way that he worked and now you're seeing it show up in the games."
Half of Woods' Week 3 receptions came in the first quarter. Goff found Woods five times for 52 total yards and one touchdown to get things started.
Woods caught Goff's first pass of the day for 13 yards up the middle. He then caught a short pass for no gain, but drew a 15-yard taunting penalty on linebacker Kyzir White.
In the Rams second offensive drive, Woods ran the ball left and right at the direction of McVay's crafty playcalls, before catching his third pass of the afternoon for 16 yards — the longest play of the drive, which ended with three-yard touchdown run by running back Todd Gurley.
Woods capped off his perfect first quarter with a 20-yard reception to the Chargers' 24-yard line, and then with a three-yard touchdown reception two plays later — putting the Rams up by seven to end the first quarter.
Goff spread the ball around on Sunday afternoon, hitting four different receivers for 50 yards or more. The former Golden Bear lit up the Chargers defense for 354 yards on 29-of-36 passing (80.5 percent), with three touchdowns.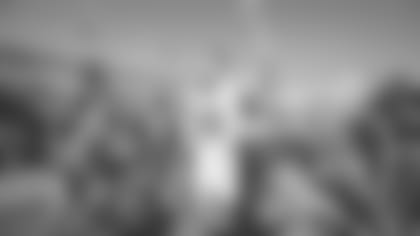 Following a near-career performance, Goff was happy with his receivers' efforts.
"Yeah, they're all great," Goff said. "'Woody' getting 10 catches today, it was awesome. Again, like I say every week, it seems like another guy steps up every week. It kind of cycles."
"There's plays in the offense for every single one of our guys," Woods said. "And the biggest thing is just stay open, stay consistent, stay working — the ball will find you. And every week, you never know who's shot it's going to be, but we're running routes like it's our chance. And when it pops it pops."
In the second quarter, Woods had a 15-yard reception called back because of a holding call, but later caught his longest reception of the game, a 22-yard reception en route to a missed field goal by kicker Sam Ficken to end the first half.
Goff and Woods only missed on one pass, deep downfield midway through the third quarter. Woods then caught two more passes in the third, one being a six-yard reception for the Rams' fifth touchdown of the day.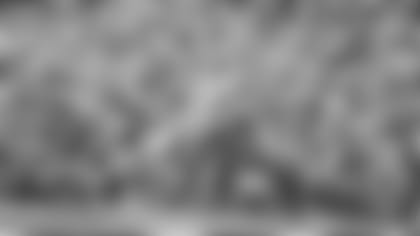 Woods now has three games with multiple touchdowns as a Ram. In 2017, Woods had two touchdowns in back-to-back games against the Giants and Texans in Weeks 8 & 9.
Woods' sharp performance came on what felt like a big day for football in his hometown of L.A. The Rams and Chargers met for the first time representing Los Angeles in the NFL.
After the game, as a divided crowd in differing shades of blue left the Coliseum, Woods told reporters that facing the Chargers was just another team in the way.
"It was another opponent," Woods said. "It wasn't really about L.A. or the win for L.A. It was just an opponent in our schedule at home — have to win at home, keep this thing going and keep stacking wins."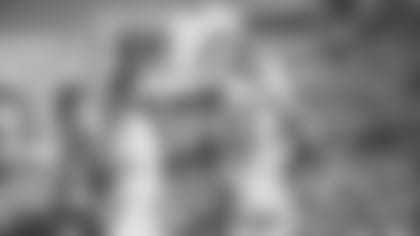 Woods' 222 yards receiving and two touchdown start to the season is his career-best. In five seasons, Woods has only found the end zone twice in the first three games of the season, once in 2013 and again in 2015.
In just three days, Woods will aim to round out his hot first quarter of 2018 against the Minnesota Vikings on Thursday Night Football.