We're in that tight period between the end of the NFL Combine and the beginning of unrestricted free agency — although that clearly hasn't stopped the Rams from making a couple of moves in advance of the new league year.
Given some of these mock drafts came out before the club added safety Eric Weddle on a two-year deal and retained outside linebacker Dante Fowler on a one-year deal, there may be some picks that aren't quite currently relevant. But Weddle nor Fowler's presence would likely prevent the Rams from selecting a player they've determined is the best available on the board at No. 31 overall.
So without any further ado, here's the third edition of this year's mock draft roundup.
We'll start at ESPN, where analyst Todd McShay is one of few analysts who has the Rams going with an offensive player at No. 31 overall. In his third mock, McShay has Los Angeles taking Iowa tight end Noah Fant.
"The Rams scored 32.9 points per game in 2018, second to only the Chiefs. And adding a tight end with 4.51 speed could help keep the offense at that pace," McShay writes (ESPN+ subscription required - $$). "Fant is essentially a big slot receiver, which would create exploitable matchups for Jared Goff and coach Sean McVay on offense. Getting the second Iowa tight end here would be a steal."
In three years at Iowa, Fans recorded 78 receptions for 1,083 yards with 19 touchdowns. He led the Big Ten with 11 receiving touchdowns as a sophomore back in 2017 and was first-team All-Big Ten after making 39 receptions for 518 yards with seven TDs in 2018.
As McShay mentioned, the 6-foot-4, 249-pound Fant impressed at the Combine with his 4.51 40 time. He also put up 20 reps on the bench, had a vertical jump of 39.5 inches, and a broad jump of 127 inches.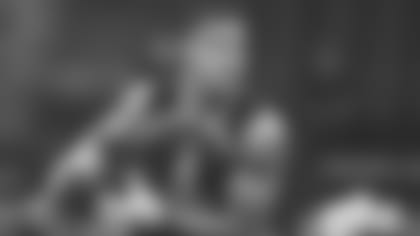 Sticking with offense, NFL.com's Chad Reuter has Los Angeles bringing in an offensive lineman at No. 31 overall, Texas A&M center Erik McCoy.
"The Rams did not pick up the option on incumbent starting center John Sullivan. McCoy's a sturdy pivot who will take care of Jared Goff and produce space for the team's running backs," Reuter writes.
McCoy started 38 games as an Aggie, helping the club to rush for at least 2,000 yards in each of the last three years. He served as a team captain as a redshirt junior in 2018, and was named the SEC Offensive Lineman of the Week after Texas A&M's upset victory over LSU. The 6-foot-4, 303-pound McCoy put up 29 bench reps at the Combine.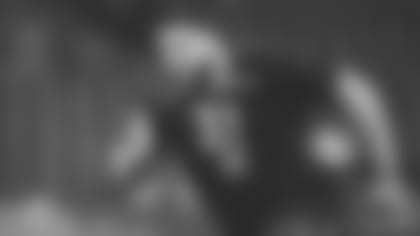 Rotoworld's Josh Norris also sees the Rams picking up an offensive lineman in Mississippi State center Elton Jenkins.
"Without John Sullivan returning, Rodger Saffold a free agent and possible issues with Austin Blythe's play down the stretch, interior offensive line becomes a critical piece for the Rams," Norris writes.
Jenkins is a versatile and experience prospect, having played 49 career games with 34 starts at Mississippi State. According to his college bio, he started 26 games at center, five at left tackle, two at left guard, and one at right tackle. The 6-foot-4, 310-pound Jenkins attended the Senior Bowl and put up 29 bench press reps at the Combine. He is a two-two-time member of the SEC Academic Honor Roll and won the Kent Hull Trophy as the top offensive lineman in the state of Mississippi after his 2018 season.
We'll stay at the same school for the next prospect, as Daniel Jeremiah of NFL Media has L.A. selecting Mississippi State safety Jonathan Abram in the first round.
"Lamarcus Joyner is due to become a free agent, so the Rams might need to address the safety position. Abram plays in the same fast, physical manner as the rest of this Rams defense," Jeremiah writes.
Now this is a case of the mock draft coming before the Weddle news, but given Weddle's age, L.A. could certainly still address the safety position at No. 31.
Abram started his collegiate career at Georgia but transferred to Mississippi State, where he excelled in the secondary from 2017-2018. In 25 games at Mississippi State, Abram recorded 96 total tackles — 14.0 for loss — with 5.0 sacks, two interceptions, 10 passes defensed, three forced fumbles, and one fumble recovery. The AP named Abram first-first-team All-SEC for his 2018 performance.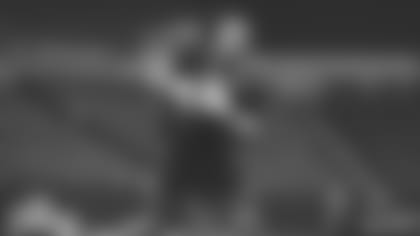 At Yahoo Sports, Eric Edholm agrees with Jeremiah on the position but not the player. Edholm's latest mock has Deleware safety Nasir Adderley heading to the Rams at No. 31.
Listed at 6-feet and 200 pounds, Adderley led Delaware with four interceptions and seven pass breakups in 2018, earning second-team FCS All-American recognition and first-team all-conference. In addition to his secondary prowess, Adderley also was a part-time returner for Delaware, taking one kickoff back for a touchdown.
SB Nation's Dan Kadar also has the Rams addressing their secondary in his latest projections, with L.A. taking Florida safety/corner Chauncey Gardner-Johnson.
"The Rams are poised to lose some players in free agency, with safety Lamarcus Joyner among them. Gardner-Johnson could be an upgrade for the Rams' secondary. He can play cornerback or safety, and give the Rams a player who can create turnovers. Last season, Gardner-Johnson had four interceptions, and nine for his college career," Kadar writes.
Gardner-Johnson played in 37 games at Florida from 2016-2018, making nine interceptions over his collegiate career — three of which he returned for touchdowns. The 5-foot-11, 201-pound corner ran a 4.48 40-yard dash and had a 36.0-inch vertical at the Combine. He was named the Defensive MVP of the Peach Bowl after recording a pair of picks in the game.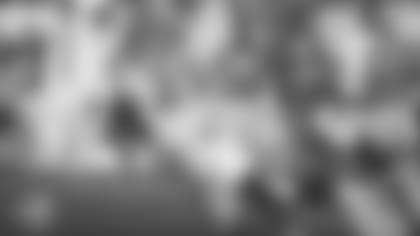 Over at the Athletic, analyst Dane Brugler has Los Angeles picking up Temple cornerback Rock Ya-Sin.
"As a junior in high school, Ya-Sin thought he would be wrestling in the Olympics at this point in his life. Instead, he started playing football and worked his way to this point, where he might be a first-round pick. Ya-Sin's toughness and ball skills are easy traits to sell in an NFL war room," Brugler writes (Athletic subscription required - $$).
A 5-foot-11, 192-pound corner, Ya-Sin started collegiate career at Presbyterian College but transferred to Temple after the former's program decided to move down from FCS to Division II in football. In 2018, Ya-Sin played 12 games, recorded 47 total tackles, picked off two passes, and recorded 12 passes defensed. He ran a 4.51 40 and recorded a 39.5-inch vertical jump at the Combine.
For one more player in the secondary, CBS Sports' Ryan Wilson projects Michigan State cornerback Justin Layne to the Rams at No. 31.
"A former wide receiver, Layne had a strong junior season. At 6-foot-1, 192 pounds, he has the length to go up against any wide receiver, and his tape shows the necessary speed and physicality too. This may be a tad too high for him but he's only going to get better and the Rams need help in the secondary," Wilson writes.
A converted wide receiver, Layne started 26 games at cornerback for the Spartans and played in 34 total games — recording 24 career pass breakups and three interceptions. He had 15 of those breakups in the 2018 season, leading him to receive consensus second-team All-Big Ten recognition. The Cleveland, Ohio native ran a 4.5 40-yard dash at the Combine and had recorded a 37.5-inch vertical.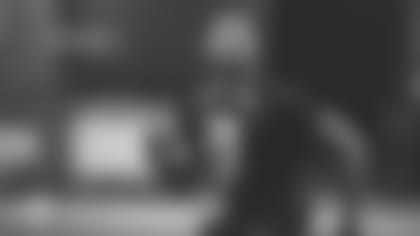 Moving to the defensive line, the Rams beat writer for the Athletic, Vinny Bonsignore, has Los Angeles selecting Notre Dame defensive lineman Jerry Tillery.
"He's a top-10 pick in all aspects, and his production at Notre Dame didn't always reflect his size, skill and ability, leaving some to question his commitment to football. Tillery is a man of many interests, and at Notre Dame, that is a welcome trait. Put him in a football-exclusive environment and watch the results start to reflect the skillset," Bonsignore writes (Athletic subscription required - $$).
A 6-foot-6, 295-pound defensive lineman, Tillery appeared in 42 games for the Fighting Irish in four seasons, recording a total of 23.0 tackles for loss, 12.5 sacks, and three forced fumbles. He had 7.0 sacks in his senior season alone. He ran a 4.95 40 and put up 23 bench press reps at the Combine.
And finally, CBS Sports' Will Brinson presents a projection that might be a bit unrealistic, mocking Clemson defensive lineman Dexter Lawrence to Los Angeles at No. 31.
"DREEEEEEEEEEEEEAAAAAAM scenario for the Rams. I think Lawrence, who suffered an injury at the combine and didn't get to test, should be a pick in the top half of this draft. Instead he falls here and they pair him with Aaron Donald? My God," Brinson writes.
Perhaps best recognized for his viral splits after Clemson beat Alabama to win the National Championship for the 2016 season, Lawrence played 38 games for Clemson — racking up 18.0 total tackles for loss and 10.0 total sacks. As Brinson mentioned, Lawrence suffered a quad strain at the Combine, but still checked in at 6-foot-4 and 342 pounds, putting up 36 bench press reps.