A trip to Jared Goff's hometown reveals a lot about the QB who starred at Marin Catholic and Cal and is now aiming for big things with the Rams.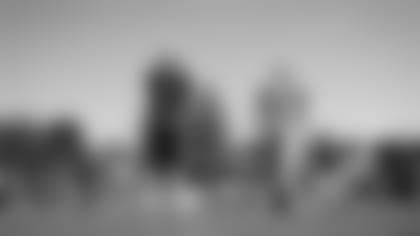 NOVATO, Calif. — When Jared Goff was a freshman at Cal, the Golden Bears finished 1-11.
If that piece of information is familiar to you, it should be. As one of the widely heralded top quarterbacks of the 2016 draft class, Goff's record was repeatedly dissected and scrutinized in the lead up to the Rams selecting him with the No. 1 overall pick.
Despite the team struggles of that first college season, Goff helped put the program in a position to go 8-5 in his junior year, winning a bowl game for the first time since 2008. And in the process, Goff became one of the most prolific passers in Pac-12 history.
The situations are not the same, but it's easy to draw parallels between that freshman season and Goff's first year in the NFL. Speaking with the quarterback and a few of those close to him in his hometown over a weekend in late June, it's clear why they are all eager and optimistic as Goff's second season gets underway.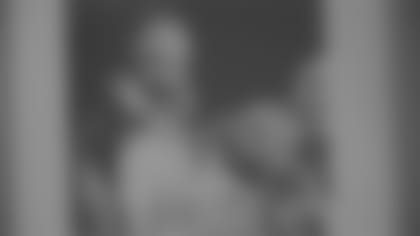 "I was always a quarterback since I was about 7 or 8 years old," Jared says. "Always a quarterback."
The Rams No. 1 overall pick has been hosting a youth flag football tournament over the last two days at his alma mater, Marin Catholic, where he starred as the high school's varsity signal-caller from 2010-2012. Jared led the program to a 39-4 record in that time, winning three Marin County Athletic League championships and one CIF North Coast Section title.
As he said himself, Jared has been a quarterback long before he was torching high schools from all over the Bay Area. But always?
"It's kind of funny. He was never the biggest kid. He's gotten to the point now where he can handle himself, but back then, he was lean," Jared's father, Jerry Goff, recalls. Jerry played Major League Baseball in the 90s as a catcher for the Montreal Expos, Pittsburgh Pirates, and Houston Astros. "So we walked up the first day of football practice, and sent him out there with the rest of the kids. And he got in the linemen line."
"Nobody knows — they're seven years old, right?" Jerry laughs. "So he's over there with the linemen and I'm like, 'Man… I don't want him to be a lineman.' Because I had just played high school football and I knew his body wasn't meant for that. So we had a little chat after and I said, 'Hey, you've got to get out of that group and try this group.' And that's when he ended up doing what he's doing now." 
"He loved it," Jared's mother, Nancy Goff, says of her son playing quarterback. "He just took off and loved it from Day 1."
While quarterbacks don't traditionally drop back much at that age, part of Jared's love for the position came from his early ability to pass. 
"I was just throwing the ball further than everyone so that's why I started it," Jared says. "And then as I grew older, I kind of grew into the position and everything that kind of goes along with it. And it's kind of shaped me a little bit."
"Just the way I carry myself. [Being a quarterback] gives you confidence, and you have to have confidence at the position," Jared says. "Leadership, energy, and everything else has shaped into my personality. 
But if you ask his mom, Jared may have simply been innately suited to play what's often described as the most difficult position in sports.
"I think he's a natural leader. He loves telling people what to do, orchestrating things — even not just in football, but when he gets friends together," Nancy says. "He likes orchestrating and leading, and he's good at it."
"He's got a real strong sense of himself, a real strong sense of confidence," she continues. "We get asked a lot that question — 'Where does that come from?' And I think the real explanation is the easiest: It's just who he is."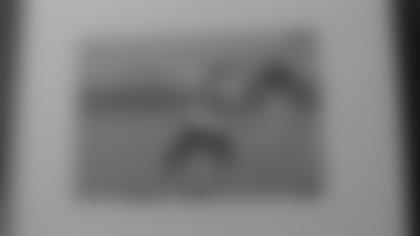 By the time Jared reached Marin Catholic, he'd been playing football for years. He clearly had arm talent, but no one quite knew how he would fare at the high school level. 
Mazi Moayed has been Marin Catholic's football coach since 2010, and remembers his first impression of Jared well.
"Tall, skinny kid who wanted to play quarterback," Moayed says. "You have a lot of guys with that type of frame, and everybody wants to play quarterback." 
But there was something different about the way the ball would come off of Jared's hand.
"You watch him throw the football, and you'd be like, 'Wow, that looked really easy.' Like, you felt like you could do it," Moayed says. "You could tell he was special then. And he had the tools and the gifts — just had to see, at that point, was he going to have the head and the heart for it?" 
Moayed and his staff learned Jared possessed both as he began his sophomore year.
"You could see right away [that] he was mature, just a mature athlete," Moayed says. "And his competitive toughness was pretty awesome. He would compete like crazy at practice." 
Even though he was the starter, Jared wanted to be the scout-team quarterback, too. And so Moayed sent him out there in each practice as a sophomore, with Jared always trying to get the best of the first-team defense.
"It was fun — it was a good rivalry. A lot of his best friends were on the other side of the football, so it made it that much sweeter," Moayed says. "That stood out right away, though, his sophomore year, was wanting to even be the scout-team guy. And we let him. And I think it made him better because it was always good-on-good." 
Growing up with a professional athlete as a father likely fostered that spirit in Jared.
"He's got a very competitive side. I mean, he and my husband, they'll compete over ping pong to where it gets a little nasty sometimes," Nancy says. "Neither of them can stand to lose."
But along with the intangibles, Jared's skill-set allowed him to flourish. 
Moyaed says Jared had an "ability to stand in the pocket and [keep his] eyes downfield. It didn't matter what was happening — he'd be willing to stand in there and take a hit. You saw that in high school all the time and that was the No. 1 thing recruiters noticed when they'd come through, is, 'Wow, he stays in the pocket and his eyes are downfield the whole time.'" 
"He was pinpoint accurate and that was really helpful," Moyaed adds. "It helped the average guys become a lot better, and the good guys become great because of how he was able to place the ball."
Even then, Jared was exhibiting qualities that would help him get selected at the top of the draft — including his on-field demeanor. 
"His calmness no matter the situation — he takes a hit, just playing the next play staying focused, and cool, and sort of calming the other guys down," Moyaed says. "He has the energy to keep it fun and loose so he can be efficient."
That sense of calmness was another significant point of Jared's evaluation when he was entering the NFL. He says it's just a quality he thinks he's always had. 
"I don't know, I think it comes from trying to enjoy the game," he says. "Trying to not make it more than it is, trying to have fun and don't make the moment bigger than it is. It's still just a game at the end of the day — a fun game we all play — and just try to enjoy it everyday."
"I think he has a way of calming himself and knowing it's going to be OK," Jerry says. "You want to succeed at whatever you do. But there's going to be some failures. And for his ability to push those off and push to the next play, or the next game — whatever it may be — is a really nice way to be wired as a quarterback."
Whenever a high school player is putting up numbers like Jared — he threw 44 touchdowns as a junior — colleges are going to start giving him some attention. And so during that 2011 season, Jared started getting the sense that he had a future in football. 
"I knew my junior year I could do it," Jared says. "My junior year, I had a pretty good year — a bunch of touchdowns and not many interceptions and we were really good. I had some pretty good receivers around me that year and that's when I kind of knew I could do it, started getting some interest."
"Probably his junior year of high school where I knew, 'You know, maybe he can play in college,'" Jerry says. "I'm like, 'OK, he's doing some things now that he has a chance to play in college. I don't think he can for sure, because he's still got to get better.' And he kept getting better." 
So college programs began to show interest, and eventually Jared was offered Washington State, Boise State, and a school just a half hour away from his hometown: University of California, Berkeley.
"He had talked to a few other colleges, offers from a few others, and was still talking to a few others," Nancy says. "And at one point he said to both Jerry and I, 'I know I can't do better than Cal. I know that's where I want to go.' And Jerry said, 'Then just declare. Let's do it.' And so he did."
"It was close to home, that was part of it," Jared says. "It was nice to be close to home but ultimately, it was the chance to compete in the Pac-12. Great school — if football didn't work out, you get a great degree."
It was a choice that elicited plenty of family pride, as both Jerry and Nancy had attended Cal, too. Back then, Jerry not only excelled on the baseball field, but was also a punter for the football program.
"We were so happy — I was so happy. It's unreal, it really is unreal, as a mom who went to school there, to have your son then deciding that he's going to play there. And, hopefully, be the starting quarterback at Cal," Nancy says. "I watched Jerry play there. So to be back on that field, Memorial Stadium, with Jared starting was unreal."
"Yeah, selfishly it was great, because we could see every home game — we're a half hour away," Jerry says. "And then we were able to go on the road, too, because it wasn't that big of a deal being on the West Coast. It meant a lot, in terms of just his legacy. He's a second generation Cal guy, which is good."
There were, however, a couple of factors that could have complicated Goff's ascent. The first, was that Cal wanted Jared to enroll in the spring of 2013 so he could participate in spring practices. That meant the quarterback would have to graduate Marin Catholic early, which wasn't something normally done.
"We got on the phone with Marin Catholic and said, 'What do we need to do?'" Nancy says. "He had to take a few summer school classes. He had to do a few things because Marin Catholic has some other requirements. And they didn't waive any of them — he had to finish the way everyone else finishes, but within three-and-a-half years. So we went online, he took some classes and he got it done."
"That was just kind of new, believe it or not, in 2013," Jerry says. "A lot of kids hadn't been doing that. It started maybe in 2012 with a few kids. That's your only chance to play as a freshman at the quarterback position — is to get out of high school a semester early. And he felt, you know, he's like, 'I want to do this. I want to get this done.'"
The opportunity to start as a freshman was a significant factor for why Jared wanted to graduate in that time frame. In a way, it's an example of his highly competitive nature.
"I could've played baseball and still enjoyed my spring semester [in high school]," Jared says. "But it was the fact that I knew, if I'm sitting in class here, and it's second semester senior year — you know how it goes. It's like every class is kind of a joke towards the end. So [I pictured] sitting there and they're doing practice across the bridge, and they don't have a quarterback, and I'm like, 'What am I doing here?' I knew I didn't want to be in that situation. So that's why I went."
"I obviously did miss my friends a little bit but there were times where they would come over and see me at Cal or I'd go back home on weekends all the time. It really wasn't too bad, because I was so close," Jared adds. "But that was the best decision I've ever made, going there early."
"I think, obviously, when you look back on it, that could be why he is where he is now," Jerry says. "If he doesn't go there [early], he probably doesn't start, and who knows? Things happen for a reason, and it was a good call on his part wanting to do that."
The other complicating factor: Cal relieved head coach Jeff Tedford of his duties after the 2012 season, meaning Jared would walk into an unfamiliar situation with a coach who hadn't recruited him. But even though there were potential opportunities to go elsewhere, Jared never wavered in where he wanted to be.
"I committed to the school," he says. "I love coach Tedford, I thought he was great, I loved his whole staff. But I was committed to Cal as a school and as the institution it is."
"I think he's an 'all-in' type of guy with whatever he does — very loyal guy," Moayed says of Jared. "And I think after he'd been committed that long, his heart, mind, and soul was into Cal. In his mind and heart, he had already played there, practiced there, walked-through there. He was already there."
In some ways, the coaching change may have worked to Jared's advantage. Cal hired Sonny Dykes and he brought with him an air-raid offense that bore a closer resemblance to what Moayed ran at Marin Catholic.
"With coach Tedford's scheme, although very successful, it's hard to come in and learn his system right away in one spring," Moayed says. "You're better off [red] shirting to grow in that offensive system."
Under Dykes, Jared effectively learned the new offensive system and seized the starting role as a true freshman in August.
"I went in there not really knowing what was gonna happen, but just trying to do my best. And through probably a few weeks of early spring training, I thought, 'Man, I could do this. I feel like I'm better than all these guys and I feel like I could do it,'" Jared says. "And I worked, and worked, and worked all the way through the summer and worked hard all the way through training camp and was named the starter about two weeks before the first game."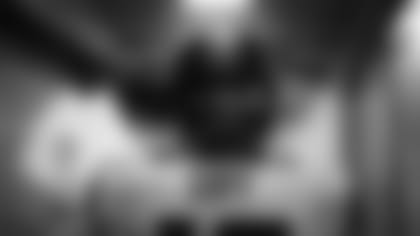 Though he earned the starting role and set a number of passing records in 2013, Goff's first college season was tough.
"It was rough, there's no doubt about that. He lost four games throughout his whole high school career, and he loses 11," Jerry says. "And not only did they lose, they got rolled."
It was the program's worst record in history, with Cal's only win coming Week 2 against Portland State.
Nevertheless, there were positives. Two of those new Cal records were yards passing (3,508) and completions (320) — both of which he'd later break. And it was during that year that Jared and those around him began to realize what his ceiling might be.
"When I played my freshman year, we were terrible but I was still throwing it around pretty good, and completing some balls, and completing some big plays," Jared says. "So I was like, 'Alright, I can do it.'"
"Even through that 1-11 season, you would hear a lot of bright things about Jared," Nancy says. "Especially on TV by the commentators about his pocket presence, his arm, his quick feet — things that they talk about when players can go on, attributes that you kind of need to have to go on. Not that they won that often, but Jared's physical attributes. So I think it was right his freshman year when we started hearing people talk about it on TV, and I was like, 'Hmm, OK, this could happen for him.'"
Part of that was Jared's attitude. Even though his freshman season went south quickly, he stayed even keel.
"He hung in there and kept it together," Jerry says. "He could've fell apart real easily — because there was another guy there who was highly recruited who got there before him. He could've [started] looking over his shoulder — never ever flinched the whole time."
"To see him perform consistently at the level he was, the way he was throwing the ball, that, to me, said a lot," Moayed says. "Just to keep throwing for all the yards that he did even though the team was struggling the way that it was. And to keep your head about you to be executing efficiently, and re-set every week. When you have a fresh approach, you've got to be really tough minded to do that. And after that year, I was like, 'Hey, it's only going to get better from here. It's not going to be any worse.'"
But in order to make that happen, Jared had plenty to overcome. He had the support of his coaches and teammates, but also the confidence in himself to put the 1-11 season behind him and take Cal football in the right direction.
"I think there were a lot of things we went through and had to learn from and ultimately, it was changing the culture, and changing the expectation in the building," Jared says. "And I was a part of that but I wasn't the only part of that — there were a bunch of guys there with me that were pulling their weight as well. And I'm proud to say I was a part of it but by no means was I the only person behind that. It was a group effort."
"No team has ever gone 1-11 and then to a bowl game the next year in college football. And they could've done that. There were a couple of games that they probably could have won [but] didn't," Jerry says. "They ended up 5-8, and then yeah, they moved on.
"So I think the fans in L.A., just to push this forward a little bit, are going to see that, too, out of this kid," Jerry continues. "Being that he played seven games and didn't win any of them — that's no secret — you guys, hang with this guy. He's going to be alright."
As Jerry says, the similarities between Jared's freshman year at Cal and his rookie season in the NFL are plainly apparent. After L.A. traded up to No. 1 overall to select him, Jared started seven games, but the Rams finished the year 4-12. And completing just 55 percent of his passes for 1,089 yards with five touchdowns and seven interceptions was not an ideal first year by any stretch.
"I learned a lot," Jared says. "I think I learned, ultimately, that winning in this league is not easy and doesn't come without sacrifice. There's a lot of things that you need to lay on the line a little bit to get what you want. And, ultimately, that is winning. And I think I learned that — I think our whole team learned that."
"Definitely want to use some of the things I did learn last year, though, to continue to move myself forward and our team."
Those close to Jared all have a strong sense that the quarterback will have a much improved 2017. They say he's proven he has the ability to do it through his resolve and resiliency.
"His track record shows it — he gets better every year," Jerry says. "Every year, no matter what he does, at whatever level he plays, he gets better. And he's going to get better, and get better, and get better. He's not going to stay static — that's not in his DNA."
"I think the biggest thing is going to be taking that 1-11 year and using that to his advantage, just sort of being himself and staying the course," Moayed says. "He's been playing football all his life and I always hear these different things on interviews or write ups, and sometimes it's like they're talking about a guy like he's never played football before, you know? It's sort of funny. But there's a lot of elements involved. And I think he's going to bounce back and have a great year coming up with the Rams."
"I think things are on the rise there. I think it's kind of similar to Cal, where it's kind of a shift in culture, new coach, they're kind of turning some things around," Nancy says. "And I think it's going to get better just like Cal — I really do. I have a lot of confidence. Jared, obviously, has a lot of confidence. And I think his teammates do. I mean, you can feel it."
Wide receiver Nelson Spruce — who helped out at Jared's camp in June — says he's noticed a difference not just within the dynamic of the team, but also with the way his quarterback handled the offseason program.
"I just think that leadership role that he's taken is where I've seen the most growth," Spruce says. "He knows he's going to be the guy Day 1, and he's kind of taken the position as the leader of our offense, and the leader of our team. And I think a lot of that has to do with the year that he had, and seeing what goes into an NFL season, and what it takes to lead an NFL team. And I think on the field as well, he's kind of taken some big strides.
"Being the No. 1 overall pick, and coming in [last year] as a quarterback in that situation — I couldn't imagine the pressure," Spruce adds. "Anyone in that situation is going to have their speed bumps. But I think what he did was learn from that. That's one thing I've noticed he does well — he won't repeat the same mistakes. So I think that he's kind of taken all the lessons he's learned from the past year. We did have a lot of negative moments last year, and I think he learned from all those. And he's doing his best to make sure we don't repeat them."
Part of that certainly has to do with Los Angeles' new staff, led by head coach Sean McVay. Between McVay, offensive coordinator Matt LaFleur, and quarterbacks coach Greg Olson, Jared has plenty of support to help guide him to a much more successful 2017. But it's the environment McVay implemented in and around the building that Jared feels can make an even bigger impact.
"I think what coach McVay has done so far with the new culture he's instilled and the new expectations and all that stuff is exactly on line with what we need," Jared adds. "And I'm really excited about what we've got working now."
Jared has the skills. He has the intangibles. He feels he has the right teammates and coaches around him. He has the experience.
That's why when you ask him what to expect from the Rams this upcoming season, he eagerly replies, "A lot more."
"It's turning — you can feel it in OTAs, you can feel it in minicamp. The tide is turning," Jared says. "And, again, I think it starts with coach McVay and everything he's instilled. Just the expectation level is much higher this year — much higher. I know it's higher on myself. And I know I'm ready to go."