With Los Angeles sitting all of their starters, and many important role players, Brandon Allen and Luis Perez will split the quarterbacking duties against New Orleans on Thursday. 
"Brandon will start out. We expect to see him the first half and get Luis in there [in the second half] and it will be fun to watch him compete," head coach Sean McVay said on Tuesday. "We all know what a good job he's done in practice and looking forward to seeing him playing in a game."
This will be the first game action in the preseason for Perez, who signed with the Rams as an undrafted free agent out of Texas A&M—Commerce back in May. He told therams.com on Tuesday afternoon that he's "super excited" to finally get on the field.
"It's been three weeks that I didn't play," Perez said. "Just excited to be able to get out there and play with my teammates, operate a huddle, and play in an NFL game. Just excited." 
Perez won the Harlon Hill Trophy as the nation's best player in Division II football in 2017, leading Texas A&M—Commerce to a national championship. He threw for 5,001 yards and 46 touchdowns last year. The jump from D-II football to the NFL can be significant, but Perez feels he's ready to execute. 
"I'm really not trying to let the moment really affect me at all," Perez said. "Just trying to take it one play at a time, one day at a time, one practice at a time, and just go execute how I know I can. I'm prepared. I've been in this offense for months now, so I should be able to go out there and operate." 
But Perez will be second out of the gate for Los Angeles, as Allen will take the first reps against the Saints. Allen has played in the second half of each preseason matchup so far, completing 26-of-39 passes (66.7 percent) for 204 yards with one touchdown and one interception. He's also made some plays with his legs, including a 10-yard run on a third down to move the chains last week.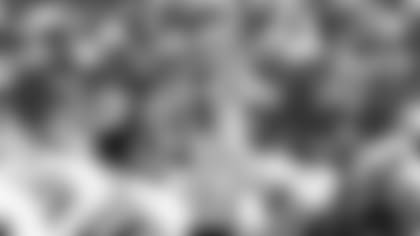 "Yeah, I think he's done a good job," McVay said of Allen. "He's made some plays with his legs, we talked about it yesterday. Really efficient on third downs. That first drive coming out of the half — I want to say it was about 20 plays, but he's done a nice job executing the offense." 
Generally, McVay said there are elements he's looking for in all quarterbacks that will likely be points of emphasis for both Allen and Perez as they play in Thursday's contest. 
"I think with that quarterback spot, there's so many different things that those guys are responsible for and we'll always look to see what we can do a better job of putting them in good spots," McVay said. "Then, there's a lot of different things — whether it's footwork, timing, rhythm, ownership on some of the stuff in the run game. So, they're making improvements."
Kickoff for Thursday's final preseason contest is slated for 5 p.m. PT. The game will be televised locally on CBS 2 and available to stream on therams.com. 
Sarina Morales contributed reporting.