We're officially one week away from Rams rookies reporting to training camp in Orange County. And so far, we've had seven positional breakdowns of Los Angeles' roster leading up to the 2019 season.
In this edition of Countdown to Camp, we'll take a look at another member of the backend of the Rams' defense.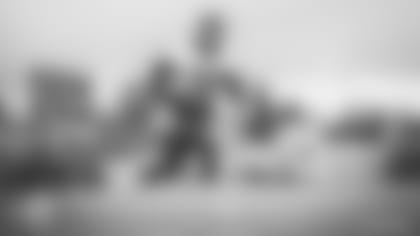 Newcomers: Eric Weddle, Taylor Rapp, Nick Scott, Jake Gervase
The safety position in any defense often holds some of the more versatile athletes on the team. Players have to be able to defend both the run and pass, and can be targeted as potential mismatches with tight ends.
Strong safety John Johnson has been able to excel defending both throughout his first two seasons since the Rams selected him in the third round of the 2017 NFL Draft. Last year, he led the team with four regular-season interceptions (plus one memorable pick in the NFC Championship game to help send Los Angeles to Super Bowl LIII). But he also had three tackles for loss, two quarterback hits, and a forced fumble — displaying a lot of versatility.
While Lamarcus Joyner played well for the Rams at the free safety spot over the last two seasons, Los Angeles signed veteran Eric Weddle to handle those duties in 2019. A longtime member of the Chargers, Weddle played his last three seasons in Baltimore, recording 10 interceptions and 24 passes defensed for the Ravens. He also had a sack in each of those three years, again illustrating that he can do plenty for a defense.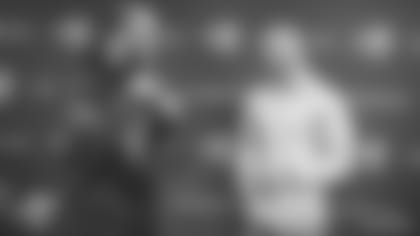 Weddle and Johnson's positional flexibility will likely help Los Angeles in known-passing situations, as either can drop back into coverage or play closer to the line of scrimmage.
And based on what the Rams did in the offseason program, there could be certain packages where a third safety is on the field in known-passing situations, too. L.A. did a bit of that down the stretch last year with Marqui Christian, who ended up playing 34.4 percent of the defensive snaps in 2018.
Rookie Taylor Rapp could be a factor at that third safety spot, too. Rapp was Los Angeles' first draft selection in 2019, taken at No. 61 overall in the second round. He is also a pretty versatile safety, recording seven interceptions, 8.5 tackles for loss, and 6.0 sacks in three years at Washington.
Fellow rookie Nick Scott — selected in the seventh round — is listed as a safety, but his contributions will most likely come on special teams in his first year. Scott was a two-time special teams captain at Penn State, and was a favorite of coordinator John "Bones" Fassel throughout the pre-draft process.
Also on the roster, Steven Parker spent last season on the Rams' practice squad after signing as an undrafted free agent out of Oklahoma. And undrafted rookie Jake Gervase signed with the club following his collegiate career at Iowa.
PREVIOUSLY ON COUNTDOWN TO CAMP
On Thursday, Countdown to camp will take a look at Los Angeles' running backs.