Each weekday, theRams.com will be taking a look around the internet for the top Rams headlines of the day. Here's a look at what's out there for Friday, April 5 about your Los Angeles Rams.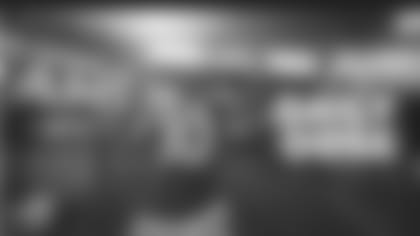 NFL.com's Gregg Rosenthal determined the pecking order around the NFC heading into 2019, and for the Rams he says it's playoffs or bust.
"The Rams have identified their core young players and done an enviable job locking many of them up long-term. That provides the backbone of the organization, with veteran pickups like Eric Weddle and Clay Matthews -- as well as the one-year deal to keep Dante Fowler Jr. -- filling in the cracks. While some role players and coaches have departed, the key ingredients to Sean McVay going 24-8 the last two regular seasons all remain in place."
The Eagles and Saints join the Rams in Rosenthal's highest ranks.
Pro Football Focus zoned in on the Rams newest pass rusher, linebacker Clay Matthews this week — providing a look at what the veteran California native might add to the Los Angeles defense.
Matthews is coming off a career-low 3.5-sack final season in Green Bay, but PFF's Phillip Jacques says to not rule out the six-time Pro Bowler alongside L.A's current pass rush.
"However, the opportunity for a career resurgence exists in Los Angeles. With players like Aaron Donald and Dante Fowler in the fold, Matthews won't be forced to be the defensive playmaker he was for the Packers. He can serve as a jack of all trades for the defense – rushing off the edge on one play and dropping into coverage the next."