Throughout the offseason, theRams.com will be taking a look around the internet for the top Rams headlines of the day. Here's a look at what's out there for Wednesday, June 19 about your Los Angeles Rams.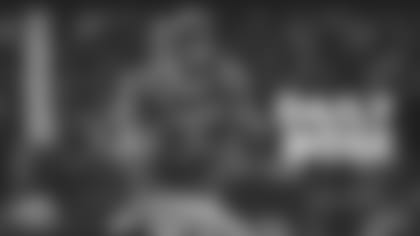 Former All-Pro running back Maurice Jones-Drew is the color commentator for Rams radio broadcasts during the season. But that doesn't mean he's biased when it comes to his role as an NFL Media analyst.
Take his list of the league's top running backs for example, where Los Angeles' Todd Gurley comes in all the way at No. 6 headed into 2019.
From Jones-Drew: Gurley was one of the most productive backs in the league last season, ranking second among RBs in touches per game (22.5), rushing yards per game (89.4) and scrimmage yards per game (130.8). He also scored a league-high 21 touchdowns. A knee injury sidelined Gurley for the last two weeks of the regular season, and he wasn't the same in his return in the postseason. Looking ahead to 2019, less is more in his situation -- as I explained on "NFL Total Access" earlier this month. Of course, the knee issue will be something to continue to monitor, but the Rams will get carries fromMalcolm Brown and third-round draft pick Darrell Henderson, which will allow Gurley to be fresher and more explosive when he is on the field. Don't get it twisted, though; Gurley's production will still be among the best in the league. Just on fewer touches.
Production among the best in the league on fewer touches — not enough to put Gurley past No. 6.
In Jones-Drew's defense, the backs ahead of Gurley are all quite good: No. 1 Saquon Barkley, No. 2 Alvin Kamara, No. 3 Le'Veon Bell, No. 4 Ezekiel Elliott, and No. 5 Christian McCaffrey.
But only one player has scored 40 touchdowns over the last two years, and that's Los Angeles' No. 30.
Stop me if you've heard this one before — defensive tackle Aaron Donald is the best player in the league on an analyst's list.
This time it's CBS Sports' Pete Prisco, who has Donald edging Chiefs quarterback Patrick Mahomes for No. 1.
From Prisco: At times, Donald can't be blocked. He's clearly the best defensive player in the league, but I think he's the best player period, which is why he gets the top spot on my list.
Prisco later adds: It's hard to imagine him playing much better than he did the past two years. But he continues to work at it, so why not?