That's all the Cardinals were able to manage against the Rams' defense in Week 2, leading to Los Angeles' 34-0 shutout victory.
Those five first downs tied a Cardinals franchise low since at least 1950, per ESPN Stats and Info.
Quarterback Sam Bradford had only 90 yards passing on 27 attempts with an interception — 90 yards being Bradford's career low for a full game. Running back David Johnson was held to 48 yards on 13 carries. Wide receiver Larry Fitzgerald was Arizona's leading receiver with three receptions for 28 yards.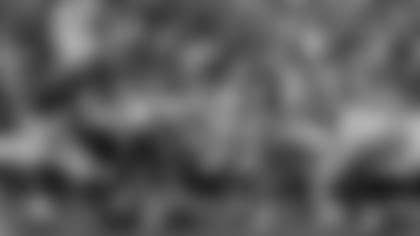 The Cardinals didn't even get past midfield until the penultimate play of the game, when the Rams' starters were resting and celebrating on the sideline. In fact, Arizona eked out only three first downs against that group.
When asked, head coach Sean McVay agreed: That was as dominant a defensive performance as he's ever been a part of.
"I can't remember a time I've seen a defense play that complete from whistle to whistle. From first quarter to the fourth quarter, they did an excellent job. And that offense has some good players," McVay said. "So to be able to hold those guys is a real credit to our defensive coaching staff, to our players for their execution, and what a phenomenal job by them today."
"It's designed to play hard, play fast," cornerback Aqib Talib said of L.A.'s defensive unit. "And today, that turned into zero points."
Since halftime of the Week 1 matchup with Oakland, Los Angeles' defense hasn't let up a point — six consecutive scoreless quarters.
What changed at that point? The Rams actually had something to scheme against. As Talib said last Monday, once coordinator Wade Phillips understands what teams want to run against his defense, "he's going to come out in the second half — he's going to have something for you."
And for Sunday's contest, there was plenty of history for Phillips against Cardinals offensive coordinator Mike McCoy.
"We had a chance to know what Mike McCoy likes to do, and watch them after they played a game so we could see how they came out at the beginning of the season," Talib said. So I think when we have a chance to game plan, it can be good."
It's true, McCoy was the Chargers head coach from 2013-2016, during which time defensive coordinator Wade Phillips schemed against him in Denver. And not only did Talib play against the scheme while he was with the Broncos, Talib also had a front-row seat to McCoy's Xs and Os last year with McCoy taking over as Denver's offensive coordinator.
So there was some familiarity that helped the execution. But to play as well as the defense did on Sunday, that's still saying something.
"Everybody's doing their job," defensive tackle Aaron Donald said. "Everybody's doing what they're supposed to do — playing at a high level. And we know the offense is going to put up a lot of points, so we're just giving those guys the ball and we're going to keep going, trying to roll."
And when you look at the defense, it's apparent they're all having fun — a lot of it.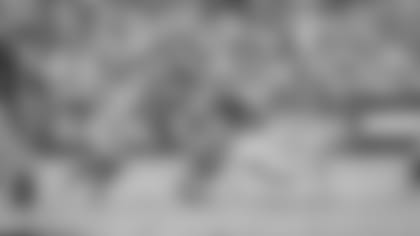 "It's a great time," Talib said. "There's a bunch of talent out there. There's competition on the field. There's competition among us — we all want to get to the ball. We all want to get picks."
That was the talk all offseason, how would the Rams' defense mesh adding the likes of Talib, Marcus Peters, and Ndamukong Suh to a defense that already had players like Donald and Michael Brockers
"You put a bunch of alpha dogs on one defense like that, and it's either going to be good, or it's going to be terrible," Talib said. "And this one turned out good."
That's been the case so far — with emphasis on so far. And it's something not escaping the minds of the defensive players themselves.
"It's only two games. We've only played against two teams," Suh said. "Even though they're great teams, we still have a lot of work to do. It's a good test. I still stick to us being very elite on paper, but we have to continue to play week-in and week-out. We're going to have different tests, especially as people understand how we play. We're going to continue to find things that we have to work on and try and improve."
Still, when the defense plays as well as it did on Sunday, the offense can't help but feed off of it.
"They're impressive right now — a lot of fun to watch, a lot of fun to be a part of that right now," quarterback Jared Goff said. "We said it in training camp — I would hate to go against them. … They do a great job and today that was on display."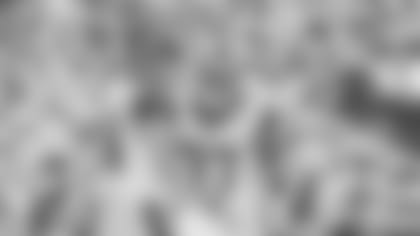 "The confidence that gives you as an offense, to know that your defense is going to go out there and play at a high level, lets you be a little more aggressive, I guess, at offense," wide receiver Brandin Cooks said. "It's one of those things that they just play great football."
It's a small sample size, yes, but with only 13 points allowed through two games — and none in the last six quarters — the defensive strategy has definitely been working so far. And Talib says that's because everyone has the same goal and is focused on achieving it.
"As long as we all keep that one goal in mind," Talib said, "we'll be great."