When you rush from the interior and have racked up at least 41.0 sacks in your 66 games, you've clearly introduced yourself to a significant amount of the league's signal-callers. 
And Rams defensive tackle Aaron Donald has been effective against pretty much every team in the league. 
But Donald has taken down no quarterback more than Seattle's Russell Wilson.
Donald has sacked Wilson 7.0 times in eight games — tying a career high with 3.0 sacks on Wilson in last year's 42-7 victory over the Seahawks at CenturyLink Field last December. The Pitt product has taken down Wilson 3.0 more times than the next QB on his list, Detroit's Matthew Stafford. 
Also why has Donald had all that success against Wilson? 
"We've just been having good game plans, having a game plan and working the game plan as far as just trying to bottle him up, and it's been working so far," Donald said. "But this is a new year, so we just got to try to continue to find ways to get him to the ground." 
Donald's right in that the Rams have often had good game plans against Wilson. In 12 matchups against the division rival, the Rams have sacked Wilson 49 times. That's 10 more times that the Cardinals — who have gone against Wilson 13 times — and 18 more than the 49ers.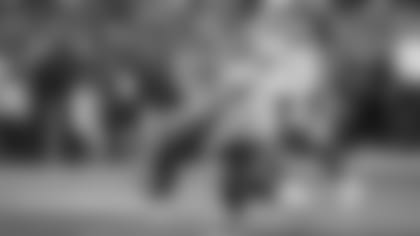 "He's going to make you work for it — definitely an athletic quarterback that can do a lot different things," Donald said. "We just got to find a way to bottle him up and not let him do too much." 
Donald and fellow defensive lineman Ndamukong Suh currently lead the Rams with 2.0 sacks each. Overall, Los Angeles has tallied 8.0 sacks in 2018 — putting the club tied at No. 22 in the category. The Rams, however, lead the league with a 41.4 percent pressure rate, according to Pro Football Focus. 
Four of those sacks occurred in the fourth quarter of last week's game against the Vikings, helping to seal the 38-31 win.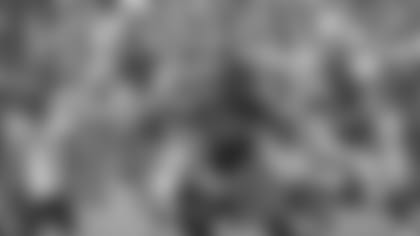 "It was big because it happened in the fourth quarter when we needed it. But like I said, they come in bunches, we're just going to keep getting better," Donald said. "The more we play together, the more we will communicate, get used to how each other play, learn how each other play, and each week we're getting better and will continue to get better, so we got a good group. We aren't worried about anything, we're just going to keep growing." 
So, Donald, Suh and the rest of the Rams' defense has been getting into the backfield to disrupt the rhythm and timing of opposing offenses. But with Wilson's ability to extend and make plays with his legs, taking him down won't be easy. 
"He's definitely a special type of quarterback, and I have a lot of respect for him, but my job is to get to him and try to get him to the ground," Donald said, "and that's what I'm going to try to do."