Veteran safety Eric Weddle sees his NFL story wrapping up in Los Angeles as a Ram.
The 12-year professional, who started his decorated career as San Diego Charger and solidified his position as one of the league's top defensive backs over the last three seasons in Baltimore, will begin the "last chapter" of his career on a two-year deal as a member of coordinator Wade Phillips' defense.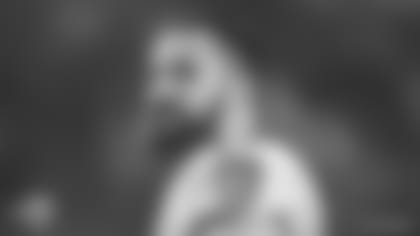 And that's just one of the reasons the Rams are a fit for the 34-year-old Weddle, who shared his initial thoughts of joining the NFC Champions with therams.com after putting pen to paper on Friday.
"There's no better feeling to be in this league, for one, but two, have an opportunity to play for an amazing organization like the Rams," Weddle said, a native of Southern California.
"My dad was a die-hard growing up, so it's pretty special to be from California, and for the Rams, for [HC] Sean [McVay], for everyone to show the interest and want me as a player — it's exciting to have the chance to play for this great team, and I'm ready to get to work."
In addition to living in his home state and starting his new job just up the 405 from his wife Chanel and four children in San Diego, Weddle was encouraged about getting to know his new head coach.
"His mind, his passion, his genuineness of things outside of football is impressive," Weddle said. "For me, I'm a standup guy, I'm loyal, I give everything that I got, and I felt the same of him. The way he talks about his players, the city, this organization, they way he talks ball and the way I talk — it's like speaking the same language."
Speaking of language, jumping into the Rams' already big-name secondary could be a swift adjustment for the six-time Pro Bowler and two-time All-Pro. Weddle will join a fellow seasoned veteran in cornerback Aqib Talib — forming a pair that combines for 64-career interceptions — as well as well as cornerback Marcus Peters, and budding-star safety John Johnson in Phillips' defense with applicable experience.
"[I]'ve been in that system, I've been with the verbiage, so it was obviously one of the few reasons why the Rams were so enticing," Weddle said, recalling his days in the Chargers defense, which operated under Phillips' influence even after the coordinator turned head coach and headed for Dallas before the club took Weddle in 2007's second round.
"It's a great opportunity for me to play under him and with this team and hopefully make this defense better."
Better in 2019 is undoubtedly the goal for Weddle, Phillips, and McVay alike after the Rams came up a win short of the Lombardi Trophy in February, following a perfect run through the NFC West and plenty of primetime performances.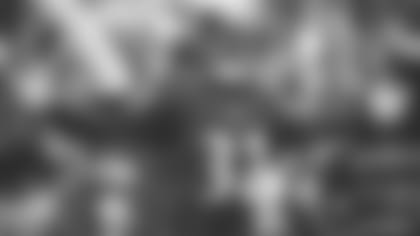 Weddle made his decision quickly to come onboard and hopefully better his former hometown team, signing ahead of this week's free agency window opening after the Ravens cut him last week. He said the Rams were at the top of his list, well aware of the direction the club was heading.
"I know the coaches, know the players, I've watched them from afar — every night game it felt like the Rams were playing — and rightfully so. It was more so just getting to know the men here and the people that are in the building and the organization and the fit," Weddle said, sitting over his newly-signed contract.
"It has to work both ways though, you can have a wish list, but if they don't want you it's kind of irrelevant at that point," Weddle added. "Once they showed interest in getting me out here the last couple of days, it was something that you can't pass up."