The Rams used their seventh selection in the 2023 NFL Draft on Clemson tight end Davis Allen, who was chosen in the fifth round, 175th overall.
Here's what you should know about him: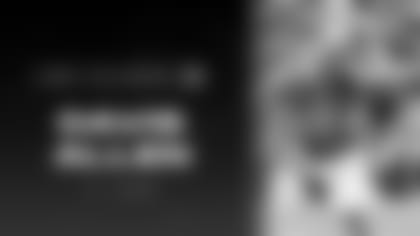 Allen likes to hunt, fish and golf in his free time.
Allen was the only unanimous team captain voted on by his peers at Clemson.
A reliable pass-catcher for the Tigers, Allen dropped only 3 of his 87 career catchable passes in college and went 16-of-19 on contested catches over the last two seasons.
4) Rare Clemson tight end company
According to his school bio, Allen departed as one of just six tight ends in program history with double-digit career touchdown catches. His 12 touchdown catches matched John McMakin (12 from 1969-71), Dwayne Allen (12 from 2009-11) and Brandon Ford (12 from 2009-12) for second-most career touchdown receptions by a tight end in Clemson history.
5) Another Senior Bowl product
Allen was one of seven Senior Bowl alums drafted by the Rams this year, tied for most by an NFL team in this year's draft.