The Rams are off to a great start behind their former first-overall draft pick, quarterback Jared Goff. Through the first three games of the season, Goff has picked up right where he left off in 2017 — and he's been even better than that.
Goff continues to climb up the Rams all-time quarterback ranks. If he throws for north of 300 yards once again on Thursday, Goff will surpass former Ram, Sam Bradford for the fourth spot in franchise history with eight career 300-yard games.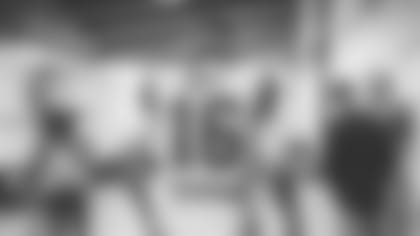 Goff has not only put up yards in his third year, he has been accurate. Goff is boasting a 70.3-percent completion rate through the first three weeks of the season. He only finished one game in 2017 completing more than 75 percent of his passes. But in 2018, the former California Golden Bear has already posted back-to-back games connecting on more than 75-percent of his attempts with at least 350 yards.
As the relatively small sample size grows, Goff continues to stand tall behind his protective offensive line, led by veteran tackle Andrew Whitworth, delivering passes on the money to his cast of receivers in Cooper Kupp, Brandin Cooks, and Robert Woods.
When through the air is not an option, Goff has handed the ball to his tough-nosed and consistent back in Gurley, who has 255 yards rushing and four touchdowns, and when Gurley rushing isn't the right move — it's Gurley through the air.
Head coach Sean McVay's offense has not been great this season thanks to Goff alone.
Goff has dished out double digit receptions to four different receivers — including his running back. All four receivers (Cooks, Woods, Kupp, Gurley) have totalled over 100 yards receiving on the season. Cooks and Woods lead the way with 19 receptions each, for 336 yards and 222 yards, respectively.
Just three days ago, Goff was more than pleased with his receiving corps after his Week 3 win.
"Yeah, they're all great… [L]ike I say every week, it seems like another guy steps up every week," Goff said. "It kind of cycles."
Following Sunday's trio of touchdowns to Woods (2) and Kupp (1), Goff has now thrown six touchdowns to four different receivers in three games.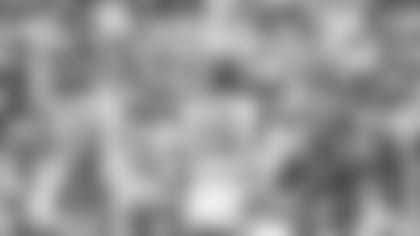 McVay's offense has stayed true to its mascot's nature, charging down down the field through any Raider, Cardinal, or Charger resistance.
The Rams have only punted five times in 2018 and have gone three-and-out on only one offensive drive — the first possession of the season.
The Rams are moving the chains with ease partly because of how good Goff has been on first down situations. On 1st-and-10, Goff is 32-of-41, completing 78-percent of his passes for an average of 11 yards per attempt.
When asked about his team's success earning first downs, Goff credited his head coach.
"I think Sean has been doing a great job getting the plays in and having a great plan," Goff said. "A lot of good design, but just executing and being out there and staying on schedule. You don't want to be in second-and-long too often."
Fortunately for Goff, the Rams havent had to face many second-and-long's this season. The Rams have six receivers who help in that area, averaging double-digit yards per catch in 2018, — four of those receivers have more than 10 receptions.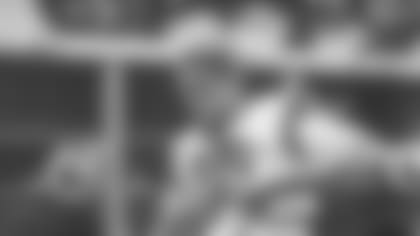 As Goff and the Rams' offense move down the field and average 34 points per game, No. 16 has been doing things that are less quantifiable and more enjoyable from the stands of the Coliseum.
Goff has consistently delivered the ball with accuracy into tight windows in 2018 and on Sunday against the Chargers, Goff wowed Rams fans a handful of times with his arm.
In the second quarter, Goff found tight end Tyler Higbee down the right sideline for 20 yards with a pass darted in just so only Higbee could reach over his defender, make the grab, and keep his cleats in-bounds.
In the same quarter, Goff zipped a ball to Woods as he dashed across the field — triangulated by a leaping Casey Hayward Jr., a charging Derwin James, and the fast-approaching sideline.
Later in the game, Goff stepped through vanishing pocket with poise and delivered a strike to striding Kupp for a 53-yard touchdown.
Goff even helped the cause against the Chargers with his legs, rushing for 16 yards past first down markers for the second-longest carry of his career late in the first quarter.
According to McVay, plays like these are what makes Goff great.
"I think the biggest thing is he's making plays that great players make and that's why you feel fortunate to have him leading the way," McVay said.
With each week, Goff has capitalized on his opportunity to excel in McVay's balanced offense of superstars and supporting members. Real-time reps are only making the third-year quarterback better, according to his play caller.
"I think you just see the ownership, the comfort level as he's accumulating these reps against certain defensive structures or systems," McVay said. "He's putting these in the memory bank and I think that shows up where he's more comfortable and then guys are making plays as well."
"I think I'm getting more comfortable with anticipating stuff and anticipating windows and that may be part of it," Goff said. "That just happens as you grow and get better. So yeah, that may be part of it, but like I said, I feel good right now and I feel confident."
Entering the season, there were plenty of questions surrounding how the preseason-less Goff and his offense would start. Now, nearly a quarter of the way through his second year in McVay's system, Goff and the unit have yet to be stopped.
Goff is firing on all cylinders, driving the Rams' offensive party bus to its next stop — Thursday Night Football against the Vikings.