COLORADO SPRINGS, Colo. — Head coach Sean McVay said on Saturday that he expects all of the names that appeared on the club's injury report this week to be available on Monday night against the Chiefs (with the exception of WR Cooper Kupp).
A handful of Rams showed up on the injury report this week with 'Not Injury Related' listed aside their name, meaning the team will enter Week 11 much like it did Week 10 against Seattle.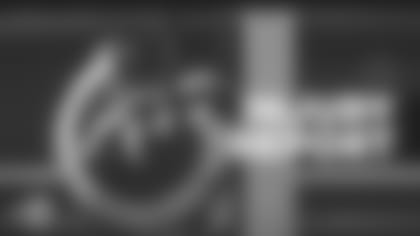 The Rams will take the field Saturday evening at the United States Air Force Academy for its final practice of the week before Monday's game. The practice will provide a second chance for McVay and his staff to take a look at the recently designated receiver/return man Pharoh Cooper.
"Pharoh looked good," McVay said upon review of Friday's practice. "Pharoh did a good job — you know today will be another chance to be able to evaluate him and figure out how we exactly want to spread out our 46 for game day."
Cooper is yet to be activated for Monday's game.
McVay did say, however, that even if Cooper is activated, JoJo Natson will continue to return punts.
For the Chiefs, former Rams wide receiver Sammy Watkins (foot) did not participate in Kansas City's Friday or Saturday practice and is listed as questionable. Watkins missed last week's game with the injury, but did participate in Thursday's session on a limited basis.
Kansas City's veteran safety Eric Berry is listed as doubtful, while center Mitch Morse will miss yet another week following his Week 6 concussion, listed as out.
Below are the full Saturday injury reports from both teams.
C Mitch Morse (concussion)