Inside linebacker Mark Barron did not practice on Friday, and has now missed the first two days of the official practice week for the season-opening matchup with Oakland.
Head coach Sean McVay said Barron is currently day-to-day while dealing with an achilles issue. It's similar to what Barron faced last year, where there are days he feels fine and then other days the achilles will flare up.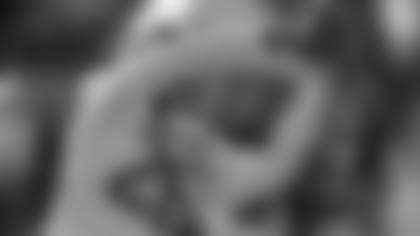 "I don't know if you could say he's really had a setback," McVay said. "I think maybe just with some of the workouts and some of the things that he's taken part in, just maybe not feeling as good as we'd like right now — really, most importantly, as good as Mark would like to feel. So we're taking it a day at a time."
Defensive coordinator Wade Phillips said Friday he is concerned about Barron's potential availability — though that's with the caveat that Los Angeles won't line up against Oakland until Monday night.
"He's coming off two surgeries in the offseason," Phillips said. "So, obviously, we're concerned about him getting in."
If Barron isn't able to play, Phillips said he has confidence in inside linebacker Ramik Wilson to perform well in Barron's stead. Wilson took all the training camp reps with the first-team defense, with Barron participating more in the morning walk-thrus down at UC Irvine.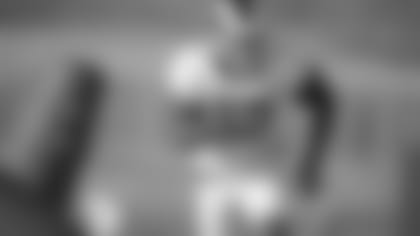 "Ramik has played in the preseason — did some good things. And we needed to look at him because we hadn't had him before," Phillips said. "He's a smart player. He's started before in the league, and he's played well when he's been in there. And he knows what to do. He's a real smart player, so I have confidence in him."
"I've been playing behind Mark since OTAs," Wilson said after Friday's practice. "And I've been here a while — all camp, started every preseason game. So I know the system. I'm ready to go and just ready to play."
Also on the injury report, running back Justin Davis (hamstring) was upgraded from a limited participant on Thursday to a full participant on Friday.
Here is the complete injury report from both teams:
RB Justin Davis (hamstring)
RB DeAndré Washington (knee)
RB Marshawn Lynch (groin)
G/T Kelechi Osemele (back)
CB Nick Nelson (hamstring)
LB Tahir Whitehead (ankle)