The offseason is underway for the Los Angeles Rams. Here are some of the key dates to keep in mind as they prepare for the 2023 season: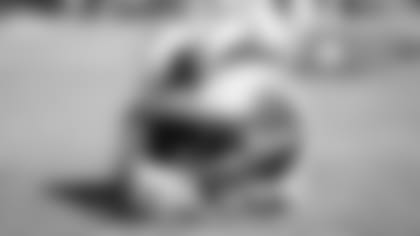 January
Jan. 16: Deadline for underclassmen to enter 2023 NFL Draft.
Jan. 28: NFLPA Collegiate Bowl in Pasadena, Calif.
February
Feb. 2: East-West Shrine Bowl in Las Vegas.
Feb. 4: Senior Bowl in Mobile, Ala.
Feb. 5: Pro Bowl Games in Las Vegas.
Feb. 12: Super Bowl LVII in Glendale, Ariz.
Feb. 21-March 7: Franchise/transition player designation period. Note: The Rams haven't utilized either tag since 2018.
Feb. 28-March 6: NFL Scouting Combine in Indianapolis.
March
March 7: The deadline for teams to designate franchise and transition tags ends at 1 p.m. PT.
March 7: Colleges may begin hosting pro days.
March 7-April 19: Teams can host up to 30 non-local, draft-eligible players at their facilities for visits and physical exams, but on-field workouts are not allowed.
March 7-April 26: Teams can conduct video or telephone interviews with draft-eligible players. Maximum of three video or telephone interviews per player; interviews cannot be longer than an hour in length.
March 13-15: Pre-free agency legal negotiating window between teams and agents representing players who will become unrestricted free agents, beginning at 9 a.m. PT March 13 and ending at 12:59:59 p.m. PT March 15.
March 15 (prior to 1 p.m. PT): Clubs must submit qualifying offers to restricted free agents. If a qualifying offer is not extended, those players will become unrestricted free agents at the start of the new league year.
March 15 (prior to 1 p.m. PT): All clubs must be under the 2023 salary cap.
March 15: New league year begins at 1 p.m. PT. At this time, unrestricted free agent contracts and trades agreed to prior to the start of the new league year can be executed.
March 26-29: Annual league meeting in Phoenix, during which NFL and team executives will meet to discuss potential rule changes and other topics.
April
April 3: Start of offseason workout programs for teams with new head coaches.
April 17: Start of offseason workout programs for teams with returning head coaches.
April 19: Deadline for teams to bring in draft-eligible players to their facilities for physical evaluations. Throughout the draft process, NFL clubs are allowed to conduct physical examinations of prospects at team facilities.
April 21: Deadline for restricted free agents to sign offer sheets from other teams.
April 26: Deadline for teams to exercise the right of first refusal to restricted free agents. Restricted free agents who receive qualifying offers from their original team have approximately five weeks to entertain offers from other teams. This date is the deadline for their original decide whether they want to match them and retain them, or let them walk and receive compensation based on each player's tender.
April 27: Deadline for teams to time, test and interview draft-eligible prospects.
April 27-29: 2023 NFL Draft in Kansas City, Mo.
May
May 5-8 or 12-15: Clubs can hold their three-day rookie minicamps from Friday through Sunday or Saturday through Monday on one of the two weekends following the draft.
May 15: Rookie Football Development Programs begin.
May 22-24: Spring League Meeting, TBA.