Rams LB Josh Carraway suffered a torn Achilles and OL Aaron Neary suffered a fractured ankle in Saturday's 10-6 win over the Broncos at Los Angeles Memorial Coliseum, head coach Sean McVay told local beat reporters on a conference call Sunday afternoon.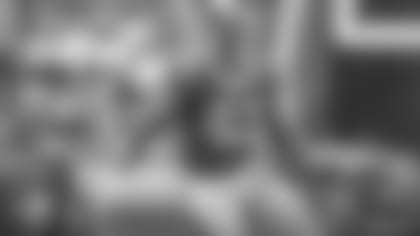 "That's unfortunate news for those two guys," McVay said.
Carraway's season is officially over after collecting three tackles through three preseason games. He also added one sack, one of four Rams players to record one or more in the preseason. Though listed as the team's fourth-string OLB on the unofficial depth chart, he could've potentially carved out a special teams role with the Rams on the final 53-man roster.
Neary's ankle injury will require surgery, according to McVay, and he will be out indefinitely. Slated as starting center Brian Allen's backup per the team's unofficial depth chart, Neary's unspecified timetable for a return leaves Vitas Hrynkiewicz, an undrafted free agent out of Youngstown State signed by the Rams in May, as the only other backup center on the current 90-man roster.
More to come later on therams.com.