The Rams are expecting to be without All-Pro kicker Greg Zuerlein for at least a few weeks with a groin injury, according to head coach Sean McVay. 
Zuerlein suffered the injury during pregame warmups for Sunday's matchup with the Cardinals. 
And while punter Johnny Hekker acquitted himself well in emergency kicking duties with wide receiver Cooper Kupp serving as the club's holder, Los Angeles has re-signed kicker Sam Ficken to replace Zuerlein while he recovers.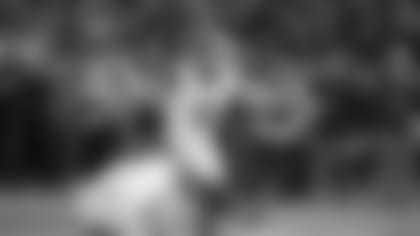 "We'll have a little bit better of an idea of exactly how long that will be once we get those full MRI results. But we're expecting it to at least be a few weeks," McVay said. "And we'll move forward with Sam, and got a lot of confidence in him." 
Ficken is a familiar face around the facility, having signed with the club last year prior to its Week 16 matchup with Tennessee once Zuerlein was placed on I.R. with a season-ending back injury. Ficken connected on two of his three regular-season field goals, and four of his five extra points between the matchups with the Titans and 49ers at the end of the season. He also connected on an extra point and a pair of field goals in the playoff loss to Atlanta. 
"It's good that he's kind of been through some experience with us, playing games that are very, very important — which we know this next one is," McVay said. "And Greg will get back hopefully sooner than later, and we'll embrace that when that time comes."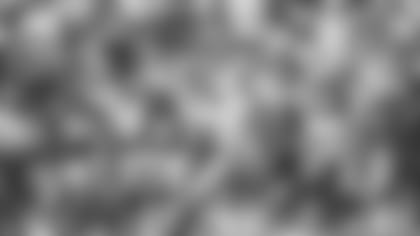 Ficken signed a futures contract with Los Angeles entering the offseason, and stuck with the club until the roster reduction from 90 to 53 players at the beginning of the month. He connected on both of his field goals — his longest coming from 35-yards out — and both of his extra points in August, plus he had touchbacks on two of his five preseason kickoffs in 2018. 
McVay said the process of re-signing Ficken came together quickly, as the Penn State product was still in the L.A. area. 
"I knew right after the game that we had already reached out to him," McVay said. 
Though McVay is confident in what Ficken can bring to the club, he admitted there is some difference in strategy that comes into play with Zuerlein out. 
"Certainly you don't take for granted the fact that you're talking about Greg smashes a 55 yarder on the dirt in Oakland. So his range and different things like that are what make him unique and special," McVay said. "And while you do have confidence in Sam and his experience that he's had with us, Greg is one of the best kickers in this league — if not the best — for a reason. So I think there is a little bit of a different mindset. But by no means does that mean you don't have confidence in Sam." 
Los Angeles will be back on the practice field on Wednesday for the club's first session in preparation for the Chargers.