INDIANAPOLIS — Los Angeles did not have many changes on its coaching staff from 2018 to 2019, but the club did add three new coaches to its roster.
Eric Henderson will coach the Rams' defensive line in 2019 after spending the last two years as the Chargers' assistant D-line coach. Former college and pro QB Zac Robinson comes in as Los Angeles' assistant quarterbacks coach. His last stop was at Pro Football Focus, where he was an analyst. And the Rams brought in Wes Phillips to be the club's tight ends coach. The son of defensive coordinator Wade Phillips, Wes Phillips' previous position was Washington's tight ends coach.
Speaking to therams.com on Sunday morning as the 2019 NFL Combine winds down, here are head coach Sean McVay's thoughts on each of the new staff members.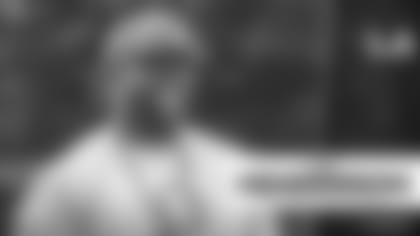 ERIC HENDERSON, DEFENSIVE LINE
"So with our defensive line coach, Eric Henderson — young coach. He's got a lot of great juice, enthusiasm, understands the technicalities of the position and I think that's going to be really helpful for us. He has experience with the L.A. Chargers, a guy who played in the league — and that's going to be really beneficial for us."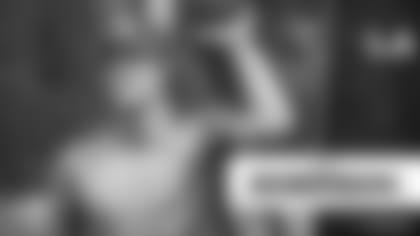 ZAC ROBINSON, ASSISTANT QUARTERBACKS
"Adding assistant quarterbacks coach Zac Robinson, he's somebody that has a great feel for the position. He played, was very successful at Oklahoma State. Played in the league a little bit with the Cincinnati Bengals. And then he's been doing things that are going to be really relatable to what we're going to ask him to do, working with Pro Football Focus. He's also done some things helping some guys get ready for this draft. But his mastery of the position, his demeanor and disposition we think is going to be really helpful. And that's something that we're looking forward to."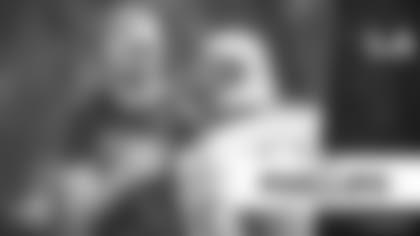 "Wes Phillips is a guy that I've worked with. Excellent tight ends coach, has a big-picture understanding of what we're trying to get done offensively. And he fits right in the mold of what we're looking for with great teachers that lead, inspire, and, really, are great communicators on a daily basis. And he's going to be outstanding for us."