The Rams used their 10th selection in the 2023 NFL Draft on Nebraska outside linebacker Ochaun Mathis, who was chosen 189th overall in the sixth round.
Here's what you should know about him.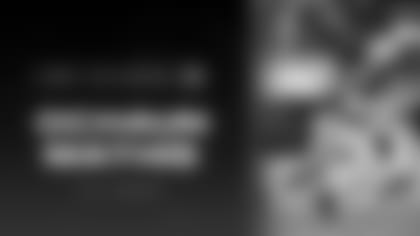 1) Former special-teamer and power lifter
Mathis was both a long-snapper and power lifter in high school.
2) Honored by his high school with a day named after him
Naturally, Mathis getting drafted was a cause for celebration for his alma mater, Manor (Texas) High School, which celebrated Ochaun Mathis Day on May 5. He also spoke to current Manor students that day.
3) East-West Shrine Bowl find
Mathis was one of five 2023 East-West Shrine Bowl participants drafted by the Rams this year. The others were Kobie Turner, Tre'Vius Hodges-Tomlinson, Ethan Evans and Desjuan Johnson.
Already 23 years old entering his fifth season of college football, Mathis knew pushing back the potential start of his NFL career to age 24 (what he turned in January) could impact his professional prospects.
5) Keeping a Nebraska streak alive
Mathis' selection marked the fourth-consecutive year the Cornhuskers have had two or more NFL Draft picks.