Following each practice, Quotes and Notes will bring you what was said, who said it, and what it means for your Los Angeles Rams.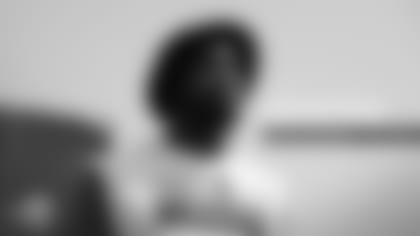 "Now the 21-day period starts for him, where he gets to practice and take part in that and we'll be able to make a decision whether we want to make him active or not." -HC SEAN McVAY
Head coach Sean McVay updated the status of rookie outside linebacker Obo Okoronkwo in his Monday press conference.
Okoronkwo was placed on the physically unable to perform list to start the season, as he was rehabbing a foot injury suffered during the offseason program. After sitting out the league's required six-week period, he will enter a 21-day window to practice with the team. McVay said that whether Okoronkwo joins the active roster or not during the window could be dependent on other injuries across the roster.
Okoronkwo was L.A.'s fifth round pick in the 2018 NFL Draft. He recorded 20.0 sacks and 33.0 tackles for loss at Oklahoma.
"It looked bad, you always think the worst right away and got a little knee sprain right there — going to be week to week." -HC SEAN McVAY
McVay also updated the injury status of several players who were banged-up in Sunday's game in Denver, including wide receiver Cooper Kupp.
Kupp is expected to miss this week's game against the 49ers, but McVay indicated that the knee injury is not serious.
McVay did say that left guard Rodger Saffold (knee), defensive tackle Michael Brockers (shoulder), and linebacker Matt Longacre (back) should be good to go come Sunday.
McVay also said there is some consideration for a modified practice schedule this week due to the injuries.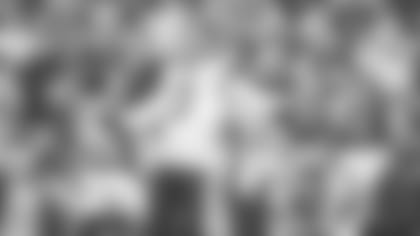 "If he is able to go, we will be excited to get Greg back, but really I think Cairo's done a nice job over the last couple weeks — I mean he's had two game-winning kicks." -HC SEAN McVAY
Kicker Greg Zuerlein returned to practice last week, but did not play in Sunday's game against the Broncos. Instead, it was kicker Cairo Santos filling in for the second straight week, and for the second straight week, Santos nailed a late field goal that proved to be the winner.
McVay said there's a chance Zuerlein returns in San Francisco, and that he is unsure what that would mean for Santos. Santos is 5-for-6 in two games with the Rams, his longest made field goal is from 39 yards.
"Our thoughts and prayers are with the Spanos and the Chargers organization, and also the Allen family and Seahawks organization." -HC SEAN McVAY
McVay opened his press conference sending the club's condolences to the families of former Chargers owner Alex Spanos, who died last week, as well as former Seahawks owner Paul Allen, who died on Monday afternoon.