Following each practice, Quotes and Notes will bring you what was said, who said it, and what it means for your Los Angeles Rams.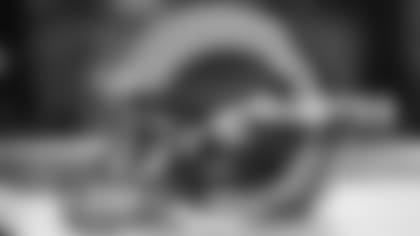 "Every decision that we make is predicated on what we feel is best for our team." -HC SEAN McVAY
On Tuesday, the Rams waived kicker Sam Ficken and signed kicker Cairo Santos.
Santos is now McVay's second effort to replace starting kicker Greg Zuerlein while he nurses a groin injury.
McVay said on Wednesday that Santos impressed in his Tuesday workout with the team and bringing him on means the club doesn't have to rush Zuerlein back.
Santos spent three seasons in Kansas City as a starter, and most recently played for both the Bears and Chiefs in 2017. Santos has made 90-of-107 field goal tries in his career — good for 84 percent. Santos' career-long field goal is 53 yards.
"It's a good opportunity for me and I'm rooting for Greg [Zuerlein] to be out there again. I've been in his situation." -K CAIRO SANTOS
L.A.'s newest kicker spoke with the media following his first practice as a Ram.
Santos gave his best to both Zuerlein and Ficken, stressing that he has gone through similar experiences as both players. Santos added that he hopes to perform at similar level as the Rams' All-Pro kicker.
Santos has also battled a groin injury in his career. Early last season, Santos was cut from Kansas City after injuring his groin in September, he was then picked up by the Bears for two games last November.
"We have so much confidence in those three guys to do each role, whether it's playing outside, inside, moving around, motioning — they can all do it and at a high level." -SHANE WALDRON
Pass game coordinator and tight ends coach Shane Waldron spoke about the Rams' balanced wide receiver attack through four games.
Waldron said each receiver's versatility allows quarterback Jared Goff to more easily read coverage and find the open man.
Here's a look at the Rams receivers through four games: WR Brandin Cooks: 26 Rec, 452 Yds, 1 TD; WR Robert Woods: 24 Rec, 323 Yds, 3 TD; WR Cooper Kupp: 24 Rec, 348 Yds, 4 TD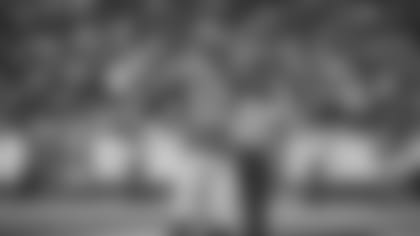 "It was good to have the guys over for just a little barbeque — you know Todd [Gurley] coming over in his bathing suit, and Jared [Goff] not wearing shoes in my house." -WR BRANDIN COOKS
The newest Rams wide receiver Brandin Cooks celebrated with his teammates during the team's long weekend following Thursday Night Football last week.
A handful of Rams shared photos from Cooks' barbeque on social media last weekend and Cooks said on Wednesday that getting together off the field is just another opportunity for him and his teammates to stay connected.
"I have no doubt that we have the right guys in our locker room that know it's about earning it every single day." -HC SEAN McVAY
Head coach Sean McVay was confident in his team when asked about the growing attention surround his undefeated Rams.
McVay said on Wednesday that with his players' leadership and his staff's consistent core values, any outside rumblings about the 2018 Rams should not affect his team in a negative way.
The Rams are 4-0 to start the season for the first time since 2001. That year, the Rams finished 14-2 and lost to the Patriots in the Super Bowl.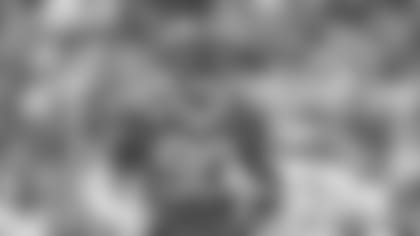 "Being hunted, I don't think that bothers us because we have been underdogs for so long that our mentality isn't even that we are that good. We've won some games, but we know we can get better." -DT MICHAEL BROCKERS
Team captain Michael Brockers took a strong stance on the hype surrounding his team early in this season, repeating that he "hates" the intense attention from media following L.A.'s hot start.
The Rams held a record of 31-48-1 in the first five years of Brockers' career before the club's dramatic turnaround in 2017.