Following each practice, Quotes and Notes will bring you what was said, who said it, and what it means for your Los Angeles Rams.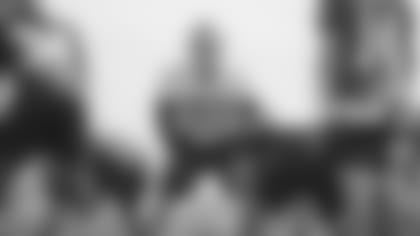 "With the rain and the elements, we just want to try and be smart about what we are playing in this week and how can we get that good work, just based on what we anticipate the weather to be."
-HC SEAN McVAY
The Rams will play their second game of the season indoors this Sunday at Ford Field in Detroit.
On Wednesday, head coach Sean McVay explained a switch up in the club's practice schedule — swapping Thursday's full practice and Wednesday's typical walk-thru in order to get as much full-speed work in dry conditions with rain forecasted for Thursday in Thousand Oaks, Calif.
McVay said the changes to the practice schedule will not affect the evaluation of his veteran cornerback Aqib Talib.
"His versatility and flexibility has been instrumental."
-HC SEAN McVAY
McVay was asked to evaluate the play of defensive tackle and former Lion Ndamukong Suh in his mid-week press conference.
Suh's taken on a new role in his ninth NFL season and first in L.A. The former Nebraska Cornhusker has assumed the occasional duties of an edge rusher under defensive coordinator Wade Phillips — as opposed to his role as an interior lineman for the majority of his career.
Suh spent five seasons in Detroit after he was drafted No. 2 overall by the club in the 2010 NFL Draft.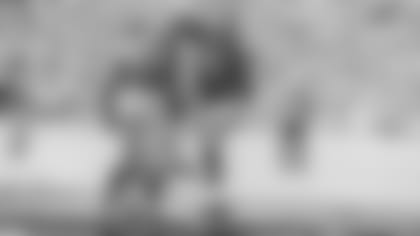 "He's just another quarterback that's in our Rams' way of getting to where we want to go."
-DT NDAMUKONG SUH
Defensive tackle Ndamukong Suh said getting after Lions quarterback Matthew Stafford is just like any other quarterback he sets out to take down on Sundays.
Stafford has been sacked 32 times in 2018 — 19 of those sacks have come since Week 9, when the Vikings recorded 10 sacks against the veteran signal caller.
This will be the first time Suh has played the Lions since he left the team as a free agent following the 2014 season.
Suh has 3.5 sacks in 2018.
"I think his ability to be at his best in those critical moments was big for our team and really just for the overall feel and ultimately getting the win."
-HC SEAN McVAY
McVay reviewed third-year quarterback Jared Goff's performance from Week 11 against Kansas City.
Goff completed 63 percent of his passes and had 413 yards with four touchdowns and no interceptions against the Chiefs.
Goff has executed four game-winning drives in 2018, including the six-play, 75-yard drive that ended with the 40-yard game-winning touchdown pass to tight end Gerald Everett versus KC.
"I'm proud of his progression and excited to see how far he can go."
-QB JARED GOFF
Quarterback Jared Goff weighed in on Everett's development since his rookie season on Wednesday.
Everett has become more of a regular target for Goff as of late. The second-year tight end has reeled in eight of 11 targets since Week 9 in New Orleans and totalled 112 yards receiving, two touchdowns, and one successful two-point conversion in that time.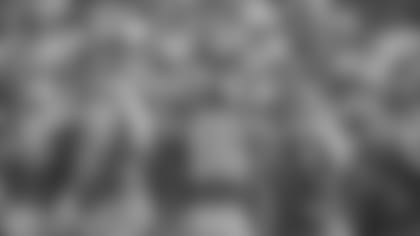 "Hopefully we can help these people who really need it right now."
-QB JARED GOFF
Goff, along with multiple high-profile professional athletes from the state of California, have partnered with the Southeast Ventura County YMCA to create 'California Strong.'
Per Southeast Ventura County YMCA's release, California Strong will encompass a number of fundraising campaigns to ensure maximum exposure and participation in support of those affected by the Borderline Shooting in Thousand Oaks, the Camp Fire in Northern California, and the Woolsey and Hill Fires in Southern California.
Goff is joined by professional baseball players Christian Yelich, Ryan Braun, and Mike Moustakas in his efforts to help those in need.