Following each practice, Quotes and Notes will bring you what was said, who said it, and what it means for your Los Angeles Rams.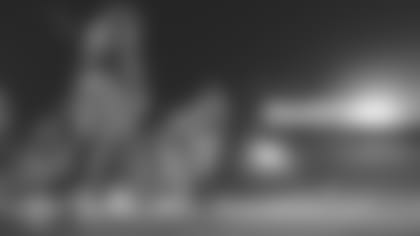 "It's first about the ball — we've got to take better care of the football."
-HC SEAN McVAY
Head coach Sean McVay said his team's recent woes go back to basic "football philosophy" of taking care of the ball.
The Rams have have turned the ball over nine times since Week 13 in Detroit — which matches the season total entering that game.
McVay said his group saw nothing unexpected from the Eagles, and specifically mentioned returner JoJo Natson's fumbled punt return, which gave the Eagles the ball with three minutes remaining — foiling an opportunity to tie the game with plenty of time on the clock.
"No, well obviously you just have people making mistakes and it could be any number of things, not just one specific thing."
-LB MARK BARRON
Barron was unable to identify what exactly has contributed to the Rams' struggles since the bye week.
The mistakes Barron is speaking of could include allowing a huge night from Eagles wide receiver Alshon Jeffery.
Jeffery had the Eagles' three longest plays of the game, with receptions totalling 50 yards, 36 yards, and 26 yards against the Rams. He finished with eight receptions on eight targets for 160 yards.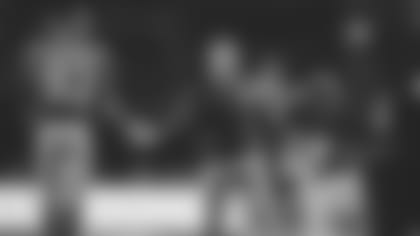 "The one thing everybody wants to make a big deal about is Jared's performance."
-HC SEAN McVAY
McVay spoke about his quarterback's Sunday night performance and defended the third-year signal-caller on Monday afternoon, saying Goff's mistakes don't mean he performed poorly on the whole.
McVay specifically mentioned each of Goff's interceptions thrown against the Eagles, and admitted his former No. 1 draft pick must make better decisions. But did commend Goff's late-game performance.
Goff strung together six completions in a no-huddle situation as part of a 2:12, 11-play, 84-yard drive to move the Rams within one score of the Eagles, and then went 5-for-5 before a spike and final incompletion to wide receiver Josh Reynolds in the game's final drive, operating with no timeouts.
"You can't say that these guys didn't put up a fight "
-HC SEAN McVAY
McVay seemed proud of his team's effort, getting within a touchdown and made extra point of tying the game with zeros on the clock.
The Rams dug a 17-point hole in the third quarter, before coming up with 10 unanswered in the fourth and two key defensive stands late — kickstarted by cornerback Aqib Talib's first interception of the season.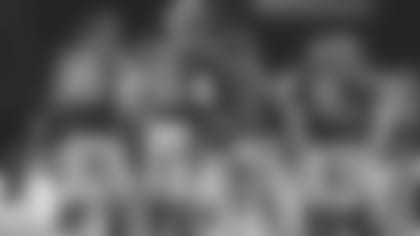 "I think we have the right chemistry and the right setup in this locker room to do things like that and we've done it before — bounced back from losses — this time is just multiple."
-LB MARK BARRON
On Monday, Barron reacted to Los Angeles' first back-to-back regular season losses under McVay.
Barron's Rams have proven resilient under the second-year head coach, bouncing back from five losses since the start of the 2017 season — winning those games by an average margin of 11 points.
Barron totalled nine tackles in the two losses.