Following each practice, Quotes and Notes will bring you what was said, who said it, and what it means for your Los Angeles Rams.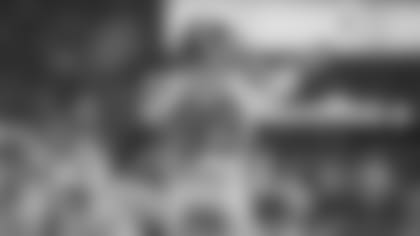 "First of all, the sky is not falling."
-DC WADE PHILLIPS
Defensive coordinator Wade Phillips assured that there's no reason to press the panic button after the Rams' first back-to-back losses under head coach Sean McVay.
Phillips brought up some of his own experience with late-season struggles on Wednesday, recalling the Broncos' Week 14 and 15 losses in 2015 before winning Super Bowl 50. Phillips admitted that although his team put forth a strong effort against the Eagles, winning the division may warrant a natural tendency to relax.
"They've been up and down obviously, but you can see he's coming along."
-DC WADE PHILLIPS
Rookie quarterback Josh Rosen has led the 3-11 Cardinals since Week 4, and has struggled to keep the ball out of the hands of opposing defenses.
Both Phillips and defensive tackle Michael Brockers expressed similar sentiment that Rosen is progressing and despite his rookie struggles, could be a threat in the NFC West down the road.
"He can do it all, he can run hard, make you miss, he can catch the ball out of the backfield and make a lot of things happen."
-DT AARON DONALD
Defensive tackle Aaron Donald called Cardinals running back David Johnson "a game changer" on Thursday afternoon.
Along with veteran receiver Larry Fitzgerald, Johnson has been much of what makes the Arizona offense go in 2018. Johnson's accumulated 843 yards and seven touchdowns in his comeback season, after being sidelined last year to a wrist injury. Johnson led the league in yards from scrimmage and total touchdowns in 2016.
The Johnson-Fitzgerald duo combines for 14 of the club's 22 offensive touchdowns in 2018.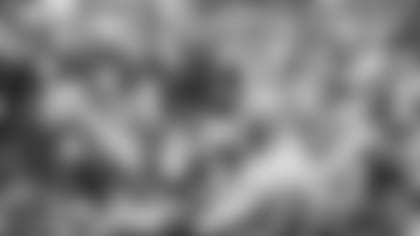 "I'm here to play ball. I'm not worried about January the 5th, we are on December the 20th. We play our game Sunday. The playoffs are going to take care of itself."
-RB TODD GURLEY
Running back Todd Gurley said that he expects to be ready to go come Sunday, and made a point to note that he isn't looking beyond this week's game against the Cardinals.
If the Rams down the Cardinals in Arizona and the Bears lose to the 49ers at San Francisco, the Rams clinch a first-round bye. The Rams also can clinch the bye by winning the regular season's two remaining games.
Despite expressing confidence in his ability to go against the Cardinals, Gurley did say he does not expect to practice this week due to the left-knee injury suffered against the Eagles.
"It means a lot, I told him I started to tear up when I seen it. He's family to me so I'm just proud of him — I'm his biggest fan."
-DT AARON DONALD
An encouraging text message surfaced this week from defensive tackle Aaron Donald to Steelers running back James Conner from when the back was diagnosed with hodgkin's lymphoma when the pair were teammates at Pitt back in 2013.
Donald said learning Conner saved his inspirational message was a special moment.
Both Donald and Conner are both headed to the 2019 Pro Bowl in Orlando. It is Donald's fifth Pro Bowl, and Conner's first.
"John Johnson was already a good player, I think he was overlooked a little bit from last year."
-DC WADE PHILLIPS
Although he was left off of the NFC's Pro Bowl roster announced this week, safety John Johnson has been demanding the attention of offense's as they take on the NFC West's top team.
Phillips cited Johnson's tackling as one of the defensive back's strengths, as per usual, but also spoke to Johnson's job well done learning the defense and his versatility.
Johnson leads the Rams with four interceptions in 2018, after reeling in just one pick in his rookie season.