Following each practice, Quotes and Notes will bring you what was said, who said it, and what it means for your Los Angeles Rams.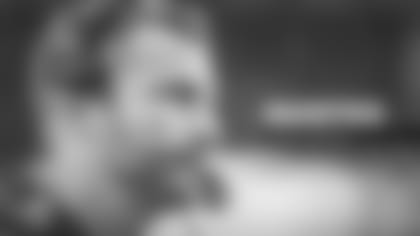 "He came in and was feeling good today, we're just taking it a day at a time right now."
-HC SEAN McVAY
Head coach Sean McVay said not much has changed regarding the status of running back Todd Gurley.
Gurley watched from the sidelines due to injury for the first time since the final week of his rookie season back in 2015.
The Rams used a combination of ball carriers in Gurley's absence, including wide receivers Robert Woods and Brandin Cooks, as well as running backs C.J. Anderson and John Kelly.
Anderson missed his career single-game high by just one yard, taking for 20 carries for 167 yards and one touchdown. Kelly had 10 carries for 40 yards.
"We'd certainly love to have him be able to achieve that, but the number one goal for us is to try and win the football game."
-HC SEAN McVAY
Defensive tackle Aaron Donald is 3.0 sacks from tying and 3.5 sacks from breaking Hall of Fame defensive end Michael Strahan's NFL sack record. McVay said he will prepare his defense like any week, and that Donald will be the focal point.
Donald has 19.5 sacks this season — setting both a Rams franchise record for most sacks in a season, as well as the NFL record for the most sacks by an interior defensive lineman.
Donald has seven multi-sack games and leads the NFL in sacks in 2018. He had four sacks against Niners quarterback C.J. Beathard Week 7 in San Francisco.
Strahan's record 22.5 sacks is 17 years unbroken.
"This is something that we can't afford to take lightly, it's very important for us to come out ready to go."
-HC SEAN McVAY
With a win on Sunday, the Rams will clinch a first-round playoff bye and McVay said his club must carry Week 16's momentum into the final game of the season.
McVay said he expects a strong performance from the Niners. If the Rams beat San Francisco, Los Angeles will successfully sweep the NFC West for the first time since 2002 when the league was divided into eight divisions of four teams.
Only four NFC West teams have swept their respective division in that time, and three of those teams advanced to the Super Bowl.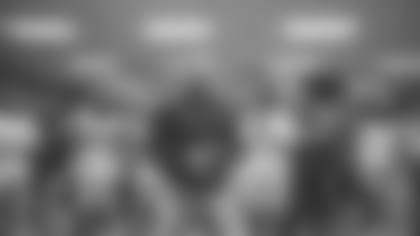 "Kittle is a threat to take it to the house every time he catches the football."
-HC SEAN McVAY
McVay spoke about the challenge that 49ers tight end George Kittle presents in the final game of the regular season in his Monday conference call.
Kittle is No. 2 among all tight ends in both total receiving yards and yards receiving per game, with 81.9.
The Rams have faced the top four tight ends in terms of receiving yards per game this season, including Kittle, Kansas City's Travis Kelce, Philadelphia's Zach Ertz, and Oakland's Jared Cook.
The Rams held Ertz to just 22 yards receiving in Week 15, but struggled to contain both Cook and Kelce this season — allowing nine catches for 180 yards and 10 catches for 127 yards and a touchdown to Cook and Kelce, respectively. Kittle had five catches for 98 yards and a touchdown against the Rams Week 7.