Following each practice, Quotes and Notes will bring you what was said, who said it, and what it means for your Los Angeles Rams.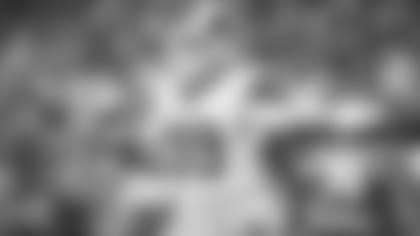 "I think defensively we've improved over the last three or four weeks, I think we've played more consistent — the way I like to see them play."
-DC WADE PHILLIPS
Defensive coordinator Wade Phillips seemed pleased overall with the performance of his defense as the season has grown late.
The Rams defense has held offenses to 312 total yards per game and generated six takeaways since the team's Week 12 bye.
Phillips mentioned the production of both outside linebacker Dante Fowler and cornerback Aqib Talib as a bonus over the last four weeks in his Thursday press conference. Talib has one interception and three passes defensed since Week 13. Fowler has a sack, three tackles for a loss, and three quarterback hits since the bye.
"He's certainly capable and their offense is capable."
-DC WADE PHILLIPS
49ers quarterback Nick Mullens has moved the ball well in his unexpected role as a starter in San Francisco. The undrafted rookie has accumulated 1,995 yards in seven professional appearances and has earned the attention of L.A.'s 71-year-old coordinator.
Phillips likened Mullens' ability to move the football to Kansas City quarterback Patrick Mahomes and Carolina's Cam Newton.
Mullens averages 285 yards passing per game since being named the starter in Week 9. He's thrown 10 touchdowns and seven interceptions in that time.
"I think it's great for Aaron because his success has been a huge factor in our team's success."
-HC SEAN McVAY
Defensive tackle Aaron Donald is 3.5 sacks away from breaking the NFL single-season sack record held by Hall of Fame defensive end Michael Strahan (22.5).
McVay said his club will approach Sunday's game as it does any other game, but did say Donald's individual effort often goes hand-in-hand with the team's success.
Donald went without a sack in each of L.A.'s three losses this season. The Rams are 5-7 under McVay in games without a Donald sack.
"He's the best football player I've ever been around."
-RB TODD GURLEY
Running back Todd Gurley did his best to express Donald's ability ahead of Donald's shot at the sack record.
Gurley has been a teammate of Donald since the running back was drafted at No. 10 overall in the 2015 NFL Draft.
Gurley and Donald have gone to three Pro Bowls as teammates and swept the AP Offensive and Defensive Player of the Year Awards a season ago.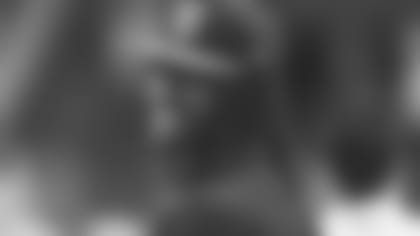 "After the game, I sat down and was on the bus and I had to toughen up a little bit and not shed those tears."
-DT AARON DONALD
Donald said he was nearly overcome with emotion following his record-breaking performance in Week 16.
Donald described becoming the Rams single-season all-time leader in sacks and breaking the NFL's defensive tackle sack record as "what you dream about."
With one game remaining in the season, Donald has set career highs in sacks (19.5), tackles for a loss (24), and quarterback hits (38).
"If I can make one every quarter I'll try, but whenever they present themselves I just try to take advantage of it."
-DT AARON DONALD
Of Donald's 19.5 sacks in 2018, 9.5 have come in the fourth quarter — a time when the pass rusher said his duties are needed most.
Donald's three highest sack totals of the season have come against the NFC West. Donald set a career high with 4.0 sacks against the 49ers in Week 7.