Following each practice, Quotes and Notes will bring you what was said, who said it, and what it means for your Los Angeles Rams.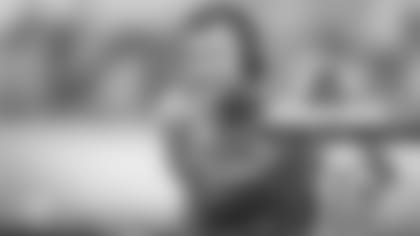 "We are going to use this as a chance to get ourselves healthy, but also want to be able to get some work in and focus on ourselves — the fundamentals and techniques."
-HC SEAN McVAY
The Rams beat the 49ers and clinched a first-round bye on Sunday afternoon and head coach Sean McVay said first and foremost the bye presents an opportunity for his team to get healthy.  
McVay said his group will go about things business as usual this week, with an off day on Tuesday before "Ram on Ram" competitive work near the end of the week.
The Rams face the possibility of playing either the Bears, Cowboys, or Seahawks come the divisional round and McVay said the issue of looking ahead at the three possible opponents is a good problem to have.
The Rams beat the Seahawks twice in 2018 and lost to the Bears in Chicago in Week 14. The Rams beat the Cowboys last season in Dallas, 35-30, in Week 4.
"With regards to some of these guys getting opportunities, I think that's awesome."
-HC SEAN McVAY
Both passing game coordinator/tight ends coach Shane Waldron and quarterbacks coach Zac Taylor were requested to interview with the Bengals for a head coaching spot on Monday. McVay said Taylor has also been requested to interview with the Cardinals.
The head coach said courting organizations will have the chance to meet with his staff members on Friday and Saturday during this week's player off days.
Taylor was an assistant receivers coach in 2017 before taking over the quarterbacks coaching role. He called plays for the Dolphins for half of the 2015 season as a quarterbacks coach under interim head coach Dan Campbell.
Waldron was an offensive quality control coach in Washington before joining McVay in the move to L.A.
"I would be very, very surprised if he's not feeling good, ready to roll for our division game."
-HC SEAN McVAY
Gurley missed his second-straight game of the season to his recent knee issue, watching from the sidelines as the Rams downed the 49ers at the Coliseum on Sunday.
McVay once again seemed optimistic about the NFL's touchdown leader being ready to go for the divisional round.
Some piece of mind for McVay and his offense might be the production of L.A.'s newest running back C.J. Anderson. Anderson has totalled 299 yards and two touchdowns, while averaging 6.9 yards per carry in two games as a Ram.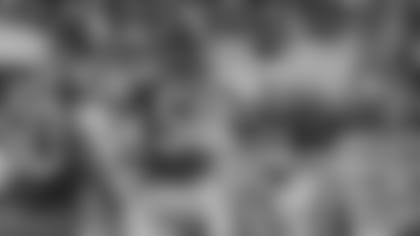 "When he gets his opportunities, this guy has just delivered on a consistent basis."
-HC SEAN McVAY
McVay was complimentary of linebacker Cory Littleton following his two-interception game against the 49ers on Sunday.
Littleton's 125 tackles leads all Rams in 2018. The first-year mic'd linebacker scored the first touchdown of his career with his pick six against quarterback Nick Mullens.
The second-year head coach said he's seen Littleton get better and better since joining the Rams as an undrafted free agent out of the University of Washington in 2016.