Following each practice, Quotes and Notes will bring you what was said, who said it, and what it means for your Los Angeles Rams.
"Yeah, we don't get enough opportunities to get out here and practice and we've got to maximize every single one. Today is going to be a good chance for us to look back at this tape and find a way to get better. But I think all the guys would agree, we've got to have better urgency from the start. That's just the bottom line. We can say what we want about when we got back, but however you want to cut it, we've got to be better than that." -HEAD COACH SEAN McVAY
Head coach Sean McVay seemed displeased following the Rams' first practice back at training camp in Irvine on Saturday.
The team returned to Los Angeles in the middle of the night — early in the morning on Friday and were given the day off.
The Rams mixed it up at practice on Saturday. Rather than devoting the start of practice to special teams, like the majority of camp thus far, both offense and defense went through a walk-thru period, before individual drills and then some extended first offense vs. first defense work.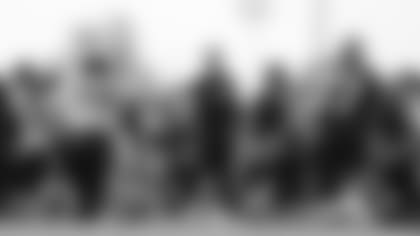 "There's nothing new. He's just got his shoulder deal where we're being smart with it as far as, he's going to be out for another week or so at least. Unfortunately, [cornerback] Kevin Peterson tore his ACL in the game the other night so he's going to go on IR. Really hate that for him because he's a guy that's continued to progress." -HEAD COACH SEAN McVAY
McVay said tight end Gerald Everett's shoulder injury suffered just before the team left for Baltimore will continue to keep him off the field this week.
While McVay did not comment on specifics of the injury, Everett was wearing a sling on the sidelines on Saturday afternoon.
McVay also confirmed corner Kevin Peterson tore his ACL against the Ravens Thursday night and will miss the 2018 season.
Peterson had two interceptions last season, both in Week 17 against San Francisco.
"Micah's [Kiser] done a nice job. I think he's a young player. Very instinctual. Good read and recognition, made a good amount of plays and was involved in a lot of tackles the other night. Really been impressed with him as a person. I think [assistant head coach/linebackers coach] Joe Barry has done a great job with him." -HEAD COACH SEAN McVAY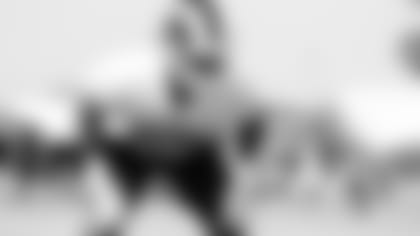 Rookie linebacker Micah Kiser led the Rams defense in tackles against the Ravens on Thursday night with six total tackles.
Kiser should provide depth to the Rams' linebacker core in 2018.
The Rams drafted Kiser out of the University of Virginia in the fifth round of the 2018 NFL Draft.