Following each practice, Quotes and Notes will bring you what was said, who said it, and what it means for your Los Angeles Rams.
"Guys just have to adjust. They are trying to have guys healthy when they retire. So I mean, it's good for the tackler, it's good for the offensive guy — so it's part of the game. We've adjusted to a lot of stuff so far, so it's just another thing we have to adjust to." -CB AQIB TALIB
NFL referee Craig Wrolstad met with Rams players on Wednesday for a meeting covering new rule changes to expect across the league in 2018.
The major rule changes include: an emphasis on player safety by avoiding head-first collisions, runners being able to "give themselves up" by diving and sliding — down by first point of contact, not where the ball is — and a clarification of "the catch rule". Wrolstad also said to expect offensive and defensive pass interference to be strictly enforced this season.
Veteran cornerback Aqib Talib was optimistic about many of the league's rule changes following Thursday's practice. Talib emphasized that as a "professional", making adjustments should be no problem.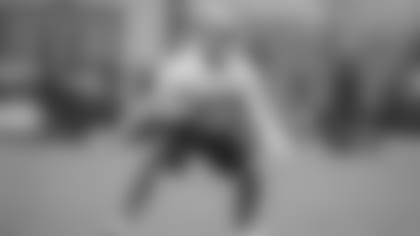 "We've got to see how many times they throw it." -CB MARCUS PETERS
New corner Marcus Peters expressed supreme confidence in his stacked defense when asked about the new rule changes. Wednesday's rules meeting featured an explanatory video with NFL highlights as examples. Peters was featured a handful of times in the video, calling for offensive pass interference. In addition to his confident reply, Peters seemed pleased with potentially tighter offensive pass interference calls this season, saying "we need some rules".
"The biggest takeaway as far as taking the head out of the game — and really none of this is new in terms of some of the fundamentals, the techniques, the way that our guys are coaching how to tackle — all geared towards making our game safer and doing it in a smart way, knowing that it is a physical game." -HEAD COACH SEAN McVAY
Head coach Sean McVay said the rule changes are pretty much already in line with how his guys are taught to play the game, and as a result he does not expect a large amount of penalties early in the preseason — including next week in Baltimore.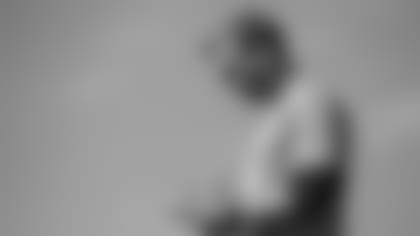 "Yeah we're figuring it out right now. He had a little shoulder ding yesterday. We are still waiting for the final results in terms of what's going on with that, but we will find out what's going on a little bit later today from [head trainer] Reggie [Scott] and his staff." -HEAD COACH SEAN McVAY
"Really with [safety] Lamarcus [Joyner] — just a little soreness in his achilles — just trying to be smart with him and then [linebacker] Matt [Longacre] had a little tweak in his bicep and we will find out the severity of that with [tight end] Gerald [Everett] tomorrow." -HEAD COACH SEAN McVAY
Tight end Gerald Everett left Wednesday's practice early and completely missed Thursday's practice. Everett's possible injury is noteworthy, as member of the Rams' position battle at tight end.
2017 starter Tyler Higbee and second-year tight end Temarrick Hemmingway join Everett, battling for the starting job.
Safety Lamarcus Joyner also sat out Thursday's practice.
Finally, outside linebacker Matt Longacre also missed Thursday's practice. Longacre, a former undrafted free agent out of Northwest Missouri State, finished third on the team last season with 5.5 sacks.