Following each practice, Quotes and Notes will bring you what was said, who said it, and what it means for your Los Angeles Rams.
"The sooner that you can start the recovery process the better." -HC SEAN McVAY
Head coach Sean McVay confirmed that his players will begin preparation for next Thursday night's game immediately following Sunday's game against the Chargers.
Last season, several Rams began prepping their bodies immediately after Week 2's loss to Washington for Week 3's Thursday night game against San Francisco.
The Rams play their second game in five days against the Vikings next Thursday at the L.A. Coliseum. Kickoff is set for 5:20 p.m. PDT.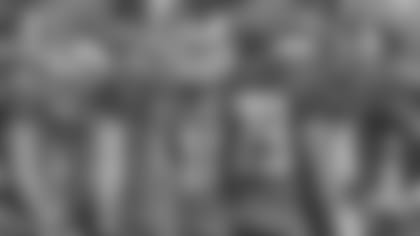 "He'll be one of the guys up and ready to go on gameday." -HC SEAN McVAY
Right guard Austin Blythe is expected continue as the starting right guard in Week 3.
McVay said on Friday that right guard Jamon Brown will be active on Sunday and will be available to provide support if needed as a replacement interior lineman.
"I really can't say enough about the leadership that coach [Aaron] Kromer and coach [Shane] Waldron have provided." -HC SEAN McVAY
McVay was asked about his newly arranged offensive coaching staff on Friday.
He commended offensive line coach/run game coordinator Aaron Kromer and tight ends coach/pass game coordinator Shane Waldron's leadership, as well as quarterbacks coach Zac Taylor's work in the quarterbacks room.
Kromer coached the offensive line in 2017 and was heavily involved in the run game. Waldron's role on the offensive staff was expanded in 2018 to include pass-game duties. McVay also brought Taylor into a larger role in 2018 — promoting him from an assistant wide receivers coach to leading the quarterbacks.
The Rams offense has put up 30 points or more in the first two games of the season in a balanced attack. The Rams have scored six offensive touchdowns this season — three through the air, three on the ground.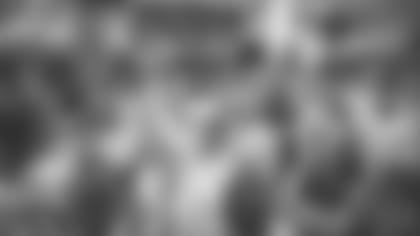 "We've got a very cool room, we are all very close — even on this team — we are all working toward the same goals and when you're working toward the same goals, it's really easy to get along." -WR COOPER KUPP
Second-year wide receiver Cooper Kupp spoke about his chemistry with his fellow receivers in McVay's offense, and then expanded on the entire team's chemistry.
Kupp said that it's critical to know what the other receivers are doing in each play, in order to execute as best as possible.
Goff has spread out his targets this season, targeting Kupp 15 times, Robert Woods 18 times, and Brandin Cooks 17.