Following each practice, Quotes and Notes will bring you what was said, who said it, and what it means for your Los Angeles Rams.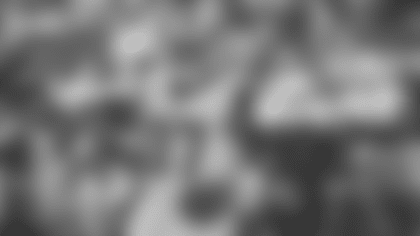 "We can call the same calls with those guys, in fact we did in the ball game [against the Chargers]." -DC WADE PHILLIPS
When asked if the absence of cornerback Aqib Talib and possibly Marcus Peters would affect what the Rams do on defense against the Vikings, defensive coordinator Wade Phillips said, in essence, not much.
Phillips noted that the speed of stand-in corners Sam Shields and Troy Hill contribute to his confidence in them to step up, as well as their performance against the Chargers when Peters and Talib went down.
Hill started three games in place of former Rams cornerback Kayvon Webster when he was injured in late 2017.
"It's an opportunity — something that guys like us wait for. It's sad injuries like that happen, but it's a long season and it's the NFL, so the next man has to be ready." -CB SAM SHIELDS
First-year Rams cornerback Sam Shields cooly said he is ready to go for Thursday night as a starter if need be.
Shields, who has faced the Vikings plenty of times as a former Green Bay Packer, enters Thursday night's game with 19 career interceptions 83 games played.
Shields has one interception in 2018, picking off Arizona's Sam Bradford late in the Week 2 contest.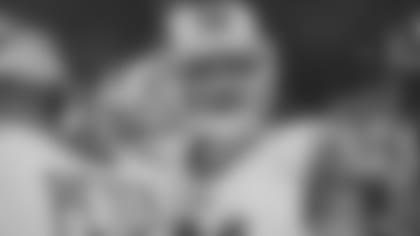 "Them boys got knowledge, they are hungry — they're going to get the ball." -CB TROY HILL
Cornerback Troy Hill talked a bit about what he's learned from Peters and Talib in their time with the Rams so far. Hill's main takeaway? Get the ball.
Hill has appeared in 27 games and started in seven as a Ram. In that time, Hill has 49 tackles and six pass deflections.
"Yeah, they're a great defense. I think you go back to last year when we played against them. You look at the production that they've had this year. Excellent coach in Mike Zimmer that does a great job presenting a variety of different looks." -HC SEAN McVAY
Head coach Sean McVay will give the Vikings defense his best shot for the second-straight season on Thursday.
In 2017, the Vikings beat the Rams handedly, 24-7, in Minnesota. The Vikings defense held running back Todd Gurley to just 37 yards on 15 carries in Week 11 of his career-season a year ago. Wide receiver Robert Woods led all Rams receivers with 81 yards on eight receptions.
On Tuesday, McVay called the 17-point loss "humbling."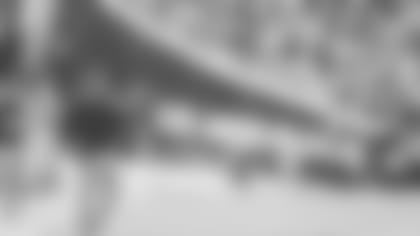 "Feel fortunate to have worked with [Vikings QB] Kirk [Cousins]. I think he's somebody that the game of football is so important to him, with the way that he consistently approaches it." -HC SEAN McVAY
McVay spent three seasons in Washington as Cousins' offensive coordinator.
Cousins improved in each season under McVay. In 2016, Cousins threw for 4,971 yards with 25 touchdowns in his career-best and first Pro Bowl season.
McVay said that he plans to root for Cousins anytime other than Thursday night.
"We expect them to come after us in the running game and they've got a quarterback who can make plays — and then [WR] Adam Thielen — he may have caught the most passes of all-time in the last three games. " -DC WADE PHILLIPS
Vikings receiver Adam Thielen enters Thursday's game with 32 receptions for 338 yards through three games, good for an average of 112 yards per game.
Thielen is joined by fellow receiver Stefon Diggs, who has just over half as many yards, but three touchdowns through three weeks. As far as the run game, the Vikings will evaluate running back Dalvin Cook ahead of Thursday's game. Cook was limited at practice on Tuesday and missed last week's game against the Bills with a hamstring injury.
Last season, Thielen had six receptions for 123 yards and one touchdown against the Rams in Week 11.