The Los Angeles Rams announced the additions of offensive coordinator Kevin O'Connell, defensive coordinator Brandon Staley and special teams coordinator John Bonamego on Monday. The team will hold an introductory press conference on Wednesday, February 12 at 11 a.m. pacific time, and it will be streamed live on the Rams' Facebook, Twitter and YouTube channels.
Ahead of time, here is more information on each of the new hires and what you should know about them.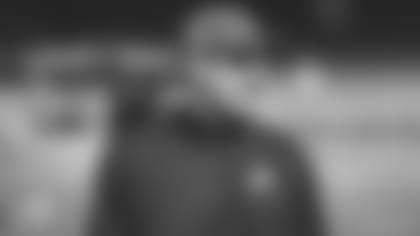 Offensive coordinator: Kevin O'Connell
O'Connell, 34, spent the previous three seasons with the Washington Redskins, working his way up from quarterbacks coach in 2017 to offensive coordinator in 2019.
Prior to landing in Washington, he spent the 2016 season as an offensive assistant on then-head coach Chip Kelly's 49ers staff and the 2015 season as the Cleveland Browns' quarterbacks coach.
A native of Carlsbad, California, O'Connell was a quarterback and 4-time captain at San Diego State before being chosen 94th overall in the third round of the 2008 NFL Draft by the New England Patriots.
2015: Cleveland Browns quarterbacks coach
2016: San Francisco 49ers offensive assistant
2017: Washington Redskins quarterbacks coach
2018: Washington Redskins passing game coordinator and quarterbacks coach
2019: Washington Redskins offensive coordinator
What you should know about him:
• NFL teammates knew he'd make a great coach: In a December 2011 feature in the New York Times, then-Jets rookie quarterback Greg McElroy and starter Mark Sanchez shared how impressed they were with teammate O'Connell's football knowledge. "He's a coach with a lot of football talent," McElroy said, adding that O'Connell could "see the game vertically, as if watching film, from the sidelines."
• His attention to detail: That same New York Times story reported that he kept a personal journal in which he wrote down plays and coverages that confused him and his response to situations. Those intensive film study habits carried over into the pros, too – at the time of the article's publication, he had filled four notebooks during the Jets' 2011 season.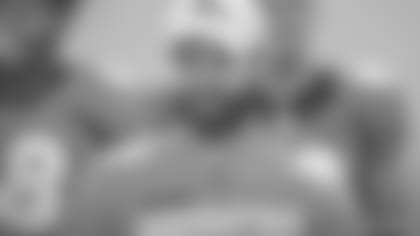 Defensive coordinator: Brandon Staley
Staley, 37, joins the Rams after spending last season as the Denver Broncos' outside linebackers coach. The 14-year coaching veteran also held the same position on Broncos head coach Vic Fangio's staff when Fangio was the Chicago Bears' defensive coordinator in 2017 and 2018.
In 2018, Staley worked directly with first-team All-Pro linebacker Khalil Mack, who joined Texans defensive end J.J. Watt as the only players in the NFL with at least 12.5 sacks, 6 forced fumbles and 4 pass breakups. Only Watt and Rams defensive tackle Aaron Donald recorded more quarterback hurries than Mack (27).
That season, Staley also helped coach a Bears defense that allowed the fewest points per game (17.7), collected the most takeaways (36) and third-most sacks (51), allowed the third-fewest total yards per game (299.7) and ranked fourth in third-down defense (34.2 percent).
2006-08: Northern Illinois University defensive graduate assistant, working with secondary (2006-07) and linebackers (2008) as well as special teams all three years
2009: University of St. Thomas (Minnesota) defensive line coach and assistant special teams coach
2010-11: Hutchinson (Kansas) Community College associate head coach/defensive coordinator; also coached linebackers and assisted special teams
2012: University of Tennessee defensive graduate assistant, working with inside linebackers and special teams
2013: John Carroll University defensive coordinator/secondary coach
2014: James Madison University defensive coordinator/linebackers coach
2015-16: John Carroll University defensive coordinator/secondary coach
2017-18: Chicago Bears outside linebackers coach
2019: Denver Broncos outside linebackers coach
What you should know about him:
• Converted quarterback: Staley played quarterback in college, but when he got his first coaching job, he switched over to the other side of the ball and started as a defensive graduate assistant.
• He worked with a flexible 3-4 defense under Broncos coach and former Bears defensive coordinator Vic Fangio: "Coming to the NFL, you hear a lot about systems, and sometimes those systems don't work if they don't have the right players," Staley said during a December 2017 appearance on the Bears coaches radio show. "Vic's system is extremely flexible, it's extremely multiple, and at the same time, he's really specific in game-planning."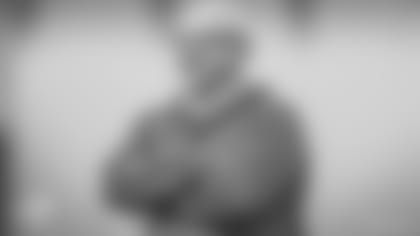 Special teams coordinator: John Bonamego
Bonamego, 56, arrives in Los Angeles after spending last season in his second stint as the Detroit Lions' special teams coordinator.
In his first stint with the Lions (2013-14), Bonamego helped punter Sam Martin record the top-two single-season marks for net punting average in team history with a 40.4-yard average in 2013 and a 40.1 mark in 2014.
When overseeing the Jaguars' special teams in 2012, he was instrumental in the development of rookie punter Bryan Anger, who set franchise records for punting average (47.8) and net punting average (40.8), with both totals leading all rookie punters.
A 17-year NFL coaching veteran, Bonamego also has extensive experience at the college level, including serving as the head coach at his alma mater Central Michigan from 2015-18 before joining the Lions again.
1987: Mount Pleasant (Mich.) High School junior varsity co-coach
1988-91: University of Maine assistant coach
1992: Lehigh University assistant coach
1993-98: Army assistant coach
1999-01: Jacksonville Jaguars assistant special teams coach
2002: Jacksonville Jaguars special teams coordinator
2003-05: Green Bay Packers special teams coordinator
2006-07: New Orleans Saints special teams coordinator
2008-10: Miami Dolphins special teams coordinator
2011: New Orleans Saints assistant special teams coach
2012: Jacksonville Jaguars special teams coordinator
2013-14: Detroit Lions special teams coordinator
2015-18: Central Michigan University head coach
2019: Detroit Lions special teams coordinator
What you should know about him:
• NFC team personnel voted him NFC North Special Teams Coach of the Year via The Athletic.
• His punt and kickoff coverage units were sound last year: The Lions held opponents to only 4.5 yards per punt return in 2019 with zero touchdowns as Detroit, good for the second best punt coverage unit in football. The league punting average was 7.6 yards per return this past season.