INGLEWOOD, Calif. – When the Rams host the Chargers on Saturday at SoFi Stadium to kick off their 2021 preseason schedule, it will mark the first NFL game with fans in attendance at SoFi Stadium.
Accordingly, the Rams on Wednesday announced several gameday policies fans need to know before they head down to Inglewood to catch the game, which kicks off at 7 p.m. pacific time.
COVID-19 Guidelines
Face coverings must be worn in all indoor spaces regardless of vaccination status. Indoor spaces include covered stadium concourses, restrooms, elevators, retail stores, clubs, queuing and ordering areas for concessions, and merchandise stands.
"Simply put, face coverings are required in all indoor spaces in all compacted areas, regardless of your vaccination status," said Russ Simons, SoFi Stadium and Hollywood Park Senior Senior Advisor, Facilities.
The exception to this rule is when seated and actively eating and drinking. Additionally, guests and fans are NOT required to wear a mask while in their seats or suite (if windows are open) regardless of vaccination status.
There is no requirement to be vaccinated to attend Rams home games at SoFi Stadium. Unvaccinated individuals will not be permitted on the field but will not be restricted elsewhere in the stadium.
Mobile Tickets
All Rams tickets will be mobile-only. Print-at-home tickets (otherwise known as PDFs) are not allowed in the NFL as part of a league-wide mandate. For more information about how to access mobile tickets for Rams games, go to https://www.therams.com/tickets/mobile-ticketing.
All tickets will be a rotating barcode or will utilize NFC technology, both of which limit possibilities of fraud. Screenshots of ticket printout images will NOT be accepted for entry into the stadium.
All fans should download mobile tickets and parking passes prior to arrival through the Rams mobile app or on their phone's mobile browser at www.therams.com/am. Additionally, saving tickets to mobile wallets allows for the speediest and most efficient entry into the stadium. (Note: Mobile tickets saved to mobile wallets can be accessed without internet connection.)
What if a fan doesn't have a mobile device?
"We try to make accommodations on a one to one-off basis," said Dan August, Rams Vice President of Ticketing & Strategy. "If someone does not have a mobile device, and they show up on game day and they come to one of our box offices, we will attempt to help the individual."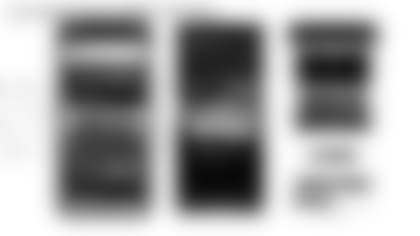 Arrive Early
Fans should expect large crowds and arrive at least an hour prior to kickoff through various transportation methods:
Fan can Go Metro to SoFi Stadium by connecting to Metro's shuttle bus service at the C-Line or Green Line at the Hawthorne/Lennox Station. Shuttles will operate during SoFi Stadium's three preseason games and all regular season Rams home games.
Metro shuttles will run every 5-8 minutes approximately three hours before kickoff and then as needed during the games. After the games, Metro shuttles will run for about 90 minutes. The Metro shuttle service is FREE, but normal fares apply on Metro Rail and for parking at Metro Park & Ride stations.
Metro will offer regular service for SoFi Stadium and Hollywood Park guests on three bus lines: Metro Bus 212 offering service along Prairie Avenue to Hollywood via La Brea Ave, as well as connecting to Metro's C Line Green rail service, Metro Bus 117 offering service along Century Blvd, and Metro Bus 115 offering service along Manchester Blvd.
Gardena Transit (GTRANS) also will offer express public transit service from the Harbor Gateway transit Center to the SoFi Stadium complex on the 110 freeway for most NFL games. Additional details can be found on GTRAN's website www.ridegtrans.com.
Rideshare & Taxi Services
Rideshare, taxi services and ADA drop-off/pick-up are located north of the stadium on Kareem Court. Fans should expect delays after the game.
Game attendees can utilize the Yellow Cab dispatch by calling 800-808-7293. The code "SoFi" can be provided to the operator along with your name, contact information and pickup time. The first available driver will be dispatched to the taxi stand location on Kareem Court.
Parking
Fans can visit www.therams.com/parking to purchase on-site parking and for all parking information. Stadium parking lots will open four (4) hours prior to kickoff.
All parking zones have assigned routes guests must follow for proper entry. For navigation, fans should use Waze/Google Map/Apple Maps to navigate to SoFi Stadium parking zones. Pass holders must enter via the assigned parking entry gate. (Ex: Pink Zone pass holders will search "SoFi Stadium Parking-Pink Zone.") Digital/mobile parking passes will be color coded and assigned to specific zones and entry gates.
Simons said it's a good idea to plan early because this is the first time many people will be attending the stadium.
"Pulling up and expecting to park without making plans is not advised and, candidly, will be problematic," Simons said.
That is also especially the case because they expect there may be some game day parking passes, but can't guarantee it, according Simons.
"Once the parking is gone, it's a limited amount, it's gone," Simons said. "And then we would encourage people to look to the city of Inglewood lots or Metro or the other transportation options."
Fans who don't have have on-site, pre-paid parking passes can take advantage of the city of Inglewood's off-site parking program (www.iparkandgo.com) where they can book their parking pass and catch shuttle rides from convenient off-site locations.
Tailgating
A limited number of tailgating spots are available in the PINK ZONE only.
Tailgating spaces consist of a 9 feet-by-18 feet parking stall with a 9 feet-by-6 feet tailgating section behind the parked vehicle. Tailgating in lots other than the Pink Zone will be strictly prohibited and enforced.
NFL Clear Bag Policy
To provide a safer environment for the public and significantly expedite fan entry into stadiums, NFL teams have implemented a policy limiting the size and type of bags that can be brought into stadiums. More information about the NFL Clear Bag Policy can be found at http://nfl.com/allclear.
Permitted bags should be clear plastic, vinyl or PVC and not exceed 12" x 6" x 12". Exceptions to this policy can be made for all medically necessary items following proper inspection. Other permitted bags include one-gallon clear plastic freezer bag (Ziplock bag or similar) and small clutch bags, which cannot exceed 4.5" x 6.5" in size, with or without a handle or strap.
Prohibited items include, but are not limited to: purses larger than a clutch bag, coolers, briefcases, backpacks, fanny packs, diaper bags, cinch bags, non-approved seat cushions*, luggage of any kind, computer bags and camera bags or any bag larger than the permissible size.
Simons said the stadium will have five bag trailers located throughout the site for fans to check their bags that are not allowed in the building. It costs $20 to check a bag.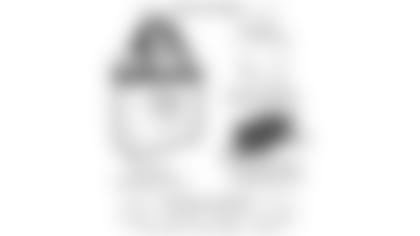 Guest Experience and ADA
There are multiple Guest Services Centers located within SoFi Stadium to provide guest assistance on game days. All Guest Services Centers are equipped with Sensory toolkits, Assistive Listening Devices, Stadium Maps to view, address Lost and Found, and staff to help provide services and information.
Mamava Lactation Suites are available throughout the stadium for mothers who are breastfeeding or need to pump.
SoFi Stadium will provide complimentary ADA Wheelchair services from all entries to the guests' seat. On gamedays, SoFi Stadium staff will escort fans from Entry to a seat and back to the Exit gate. Guests who require Wheelchair services should contact SoFi Stadium in advance via this form or visit any ADA Wheelchair kiosk upon arrival.
Every parking lot at Hollywood Park has accessible parking and the Pink Zone and Purple Zones have courtesy shuttles to assist guests. The pickup location is near the ADA marked stalls in the Pink and Purple Zones.
All entries into SoFi Stadium have an accessible path.
All SoFi Stadium restrooms are accessible. In addition, there are private and family restrooms on every level.
There are two dedicated service animal relief areas on the Main Concourse: one at Level 6 south near the Pepsi Zone and one in the NW near Entry 5.
SoFi Stadium and the Los Angeles Rams encourage guests to reach out with accommodations or accessibility questions in advance, please complete this form or visit a Guest Services Center while on site.
Please check out the Plan Your Visit webpage for a complete scrollable A-Z Guide.