On Super Bowl Sunday, the Rams teamed up with Corona Extra to donate meals and gameday watch kits to frontline healthcare heroes at Cedars-Sinai.
As part of the effort, Corona Extra collaborated with the Rams to provide meals for more than 1,000 doctors, nurses and other staff as they continue to work around the clock combatting the spread of COVID-19.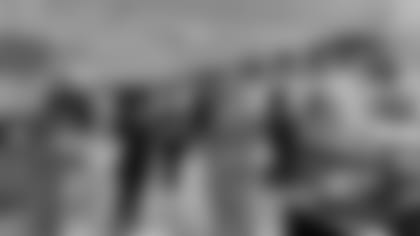 Rams Defensive Lineman MICHAEL BROCKERS and team mascot Rampage recorded their own "thank you" video message that was delivered to 16 Cedars-Sinai healthcare heroes along with gameday watch kits that featured personalized Rams jerseys, t-shirts, co-branded hats, a Postmates gift card and more.
"Receiving a gift from the Rams and Corona Extra filled me with assurance that I'm doing exactly what I need to be doing, exactly where I should be doing it, with a team who allows me to shine and give great care," said Hailie Maldonado, nurse at Cedars-Sinai.
"Through our relationship with the Rams, Corona Extra is proud to support the Healthcare Heroes, who are generously offering their time and energy to aid the Los Angeles community on its road to recovery," said Rene Ramos, Vice President of Field Marketing at Constellation.