Over the past week, several Rams donated their time and resources to help others during the Thanksgiving holiday season. Those players included WR Tavon Austin, LB Mark Barron, DT Dominique Easley, DT Aaron Donald, OLB Carlos Thompson, LB Alec Ogletree and FB Sam Rogers. While some participated in events locally in Los Angeles, others continued their annual Thanksgiving outreach traditions in their respective hometowns.
Austin hosted his Fourth Annual Turkey Share in Baltimore, Md. at Gwynn's Falls Elementary School. Three-hundred turkeys and sides were distributed to those in attendance. Additionally, free hats and gloves were handed out to families.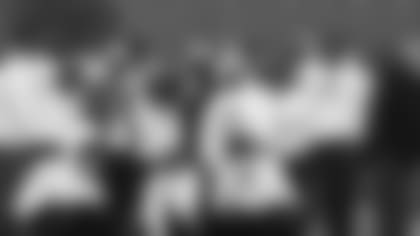 Barron, a Prichard, Ala. native, hosted a Thanksgiving Turkey Giveaway at City Hall on Saturday, Nov. 18 to benefit the citizens of Mobile, Prichard and surrounding areas. In total, Barron gave away more than 1,000 turkeys. The fun-filled day included a live music, free food, sports memorabilia raffles and activities for kids. Barron was recognized by Prichard Mayor Jimmy Gardner and both Barron and his mother also received the keys to the city.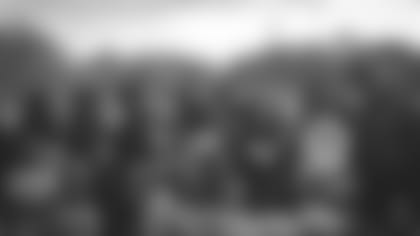 Joining forces with Big Brothers Big Sisters of Greater Los Angeles at their headquarters on Tuesday, Nov. 21, Easley gave back to members of the local community for Thanksgiving. Teammates Donald and Thompson supported Easley as part of effort that was orchestrated through his foundation. During the event, the Rams' trio mixed and mingled with the guests in attendance and provided Thanksgiving meals to 30 families.
Ogletree – a captain of the Los Angeles Rams – gave back to his hometown of Newnan, Ga. in honor of the Thanksgiving season for the fourth year in a row. The veteran linebacker traveled home to Georgia on his player day off and distributed 1,000 turkeys and sides alongside his wife and family. The event took place at his high school, Newnan High.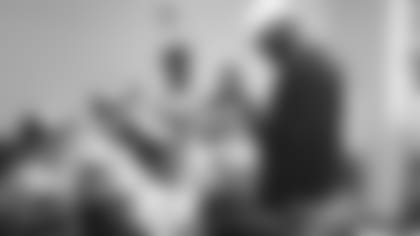 In his first season with the Rams, Rogers and his wife volunteered with The Salvation Army on Tuesday, Nov. 21 in order to give back to others during the Thanksgiving holiday. On his player day off, the Rams rookie served Thanksgiving meals to the homeless in Bellflower, Calif.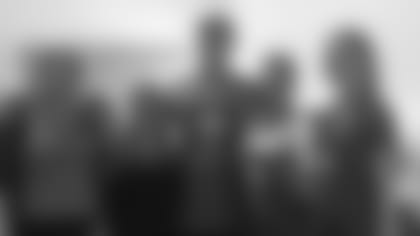 Back for a fifth year, the Kayvon Webster GameChangers Foundation gave away 200 turkeys to families in need on Tuesday, Nov. 21 in Webster's hometown of Miami Gardens, Fla. Webster's mother and family members hosted the event on behalf of Webster and his foundation in his childhood neighborhood. His foundation provides at-risk youth with outreach programs that include: fitness activities, educational advancement workshops, and overall wellness to promote healthy and active lifestyles as well as higher education.