Though the Rams led the league in scoring in 2017, head coach Sean McVay still noticed places for the offense to improve at season's end. 
One such area was personnel groupings.
"[Y]ou look at it where, especially for us offensively, we were regulated where at the end of the year we're in just almost exclusively 11 personnel," McVay said back on Jan. 7. "You don't want to just operate out of one personnel group in an ideal world, so we've got to continue to develop some depth at the tight end position."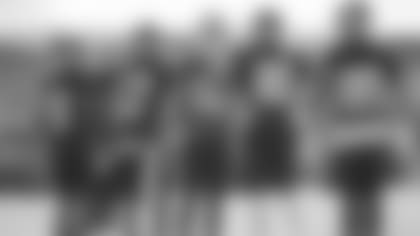 Eleven personnel is defined as a formation with one running back, one tight end, and three wide receivers. In Los Angeles' case, that was usually Todd Gurley at RB, Tyler Higbee at TE, with Robert Woods, Cooper Kupp, and Sammy Watkins at WR in 2017. 
And when McVay said the Rams were "almost exclusively" using that personnel grouping, he meant it. 
Since 2010, the league average use of 11 personnel has gone up from 40 percent in 2010 to 60 percent in 2016 and 2017, per Football Outsiders. But according to shapfootballstats.com, the Rams were well above that league average, with 799 of their plays — 81 percent — coming out of a one running back, one tight end, three wide receiver set. Both marks led the league by a significant margin, as Pittsburgh was No. 2 in plays (731) and Detroit was No. 2 in percentage (74 percent). 
So what does that mean for L.A. now that the club has reached 2018 training camp? 
Over the first couple of practices, the Rams have noticeably used more two tight-end sets on offense. With 2017 second-round pick Gerald Everett a year older and Temarrick Hemingway back after a season-ending leg injury, McVay has more options to pair with incumbent starter Higbee.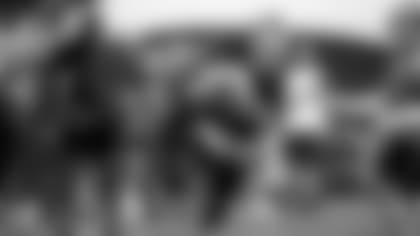 Still, at this point McVay said the goal is to figure out an offensive identity. 
"You always want to find ways to get different guys on the field," McVay said. "I think those tight ends have done a nice job continuing to develop. You guys see Gerald Everett — he's making steps in the right direction. I think Tyler Higbee has been excellent in this offseason program. Getting Temarrick Hemingway back has been really good. He looks healthy from that ankle injury." 
The Rams won't really choose how to deploy their personnel until the regular season starts. But for now, every rep in camp serves to give Los Angeles more options for when the games count. And that's important, as every team had an entire offseason to study McVay's offense to determine the best way to stop it.
"[Y]ou want to be able to change up some personnel groupings, but that will be week-to-week. Really, I think it's still kind of to be determined," McVay said. "I think it'll naturally figure itself out."