His friends call him "B.Y."
His family knows him as the youngest of 13 siblings.
His defensive coordinator has nicknamed him "Agent Zero."
And for fans of the Los Angeles Rams, rookie edge rusher Byron Young is the first player to don No. 0 in Royal and Sol.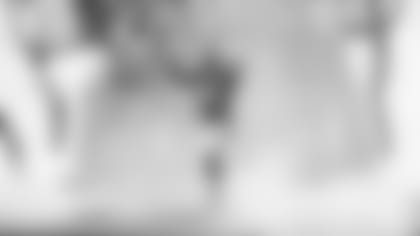 For Young, who took an unprecedented route to professional football, that was perfect timing.
"The zero is, basically, a testimony to (my story)," the 25-year old said. "For my age, and taking two years off… the chances of me even being right here, where I'm at right now? Is like a zero percent chance."
Already an NFL Rookie of the Week for his dominant performance in a win over the Arizona Cardinals, Young is our guest on the newest Rams Revealed.
He details his path from the Lowcountry to Los Angeles, from military college to the SEC, and from hourly wages to NFL game checks.
His rise from obscurity culminated on Draft Day 2023 when he was mistaken for another Byron Young, a defensive lineman from Alabama and the 70th overall pick of the Las Vegas Raiders. But seven picks later, the former Tennessee Vol became a Ram, and has emerged as an exceptionally athletic pass rusher.
Top 25 in the league in pressures through eight games, Young is making a name (and a number) for himself. He and the Rams head to Lambeau Field on Sunday to challenge the Green Bay Packers.
Rams Revealed is available each week on YouTube and all your preferred podcast platforms.