After a bleak third quarter when the Eagles tacked up 17 unanswered points — going up 30-17 — the Rams did their best to come back.
Cornerback Aqib Talib's interception early in the fourth quarter led to 10 unanswered points for quarterback Jared Goff and his offense and the Rams defense then did what it has all season — come up with a big late-game hold — forcing an Eagles punt with 3:03 remaining in the game.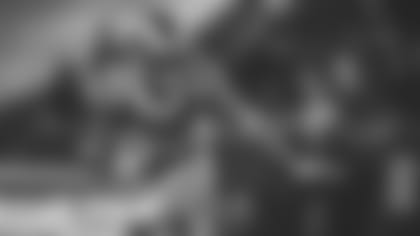 And that's when it happened.
Rams return man JoJo Natson fielded the 52-yard punt at the L.A. 33, made a few quick cuts, and lost the football.
"Fluke play," Natson said quietly after the game. "Caught the ball clean, tried to switch the ball and it came out — that's a fluke play."
Natson's fumble came at the worst moment imaginable in a game that felt out of reach until Eagles punter Cameron Johnston boomed the ball high into the Coliseum's airspace. Gurley had just pounded one into the end zone after well-executed late-game drive, and the defense had just made its timely stop.
Natson wanted in on the playmaking.
"Just trying to make a play for the team, you know what I'm saying?" the 5-foot-7 specialist said when asked if he considered calling for a fair catch.
Nonetheless, the ball popped from Natson's grasp, bounced around between his legs, and was recovered by Eagles linebacker D.J. Alexander.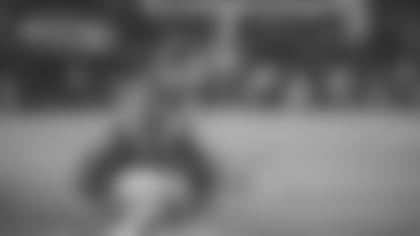 "By no means is that the reason why we lost," quarterback Jared Goff said after the game. "We would've loved to have the ball there, but we did have a chance there at the end to win in the same regard and didn't."
Although Natson's botched return deflated the Coliseum's Sunday night crowd and felt like the end of things for McVay's side, there was just enough time on the clock, and the Los Angeles defense had just enough in the tank, to force a speedy three-and-out — highlighted by a big tackle for a loss by safety LaMarcus Joyner.
Goff and his offense were then given one more chance to knot it up at 30, but were unable to find the end zone as the clock hit triple zeros.
"It's football, so you know, I've been doing it all my life," Natson said. "It's just one of those situations, it's just a fluke situation — trying to switch the ball and it slipped out. That was that."